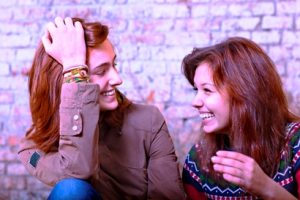 If you are pursuing a divorce and you are considering using a divorce mediator to bring your marriage to an end, it is natural to ask the question, "Will divorce mediation get me what I deserve?"  There are numerous variations on possible responses to the question, but the best responses include your having confidence in the divorce mediator with whom you choose to work.  If you do possess confidence in your divorce mediator, you will understand that you have a relationship with an advocate who cares not only about getting you what you deserve, but also ensuring that all people who are affected by your divorce are cared for.  Johnson Mediation has earned the confidence of our clients, and we would be honored to earn yours as well.
Resolving Issues in your Divorce with Mediation
Getting what you deserve from the divorce mediation process involves more than trust, but trust is a very important step in finalizing a divorce.  The divorce mediation process is designed to make the probability of each party getting what they deserve more likely.  At Johnson Mediation, we focus on finding areas of cooperation.  We emphasize finding solutions to such issues as child custody, division of property and determination of child and/or spousal support.  When divorcing couples understand that their mediators are invested in the best possible outcomes for all involved, they tend to find it easier to reach resolution on issues that might have been the sources of great stress before.
Johnson Mediation's staff are trained to maximize areas of mutual interest and agreement.  Our training is an extension of our natural inclination to help people solve problems.  And most often, the best way to achieve that kind of result is by finding areas of overlapping agreement and mutuality.  In some circumstances, it is not as easy to reach resolution or find mutuality among divorcing partners.  If one partner is obstinate or does not "fight fair," the question of getting what you deserve takes on a more competitive and narrowly self-interested color.  If your relationship is in trouble because of such behavior, you should ensure that your divorce mediation advocate is extremely well qualified and professionally trained in mediation.
Experienced Local Divorce Mediator
Getting what you deserve from your divorce mediation experience requires not only experts in the field of mediation, but also experts who have excellent communication with clients.  The divorce mediator needs to have the ability to understand the nuances of your relationship and the knowledge of Minnesota divorce law.
We are highly confident in our ability to help you. If you would like a free consultation to discuss our possibly helping you during one of life's difficult times, please call Johnson Mediation at 952- 401-7599 or email Jeff.Johnson@Johnson-Mediation.com.