Early Neutral Evaluations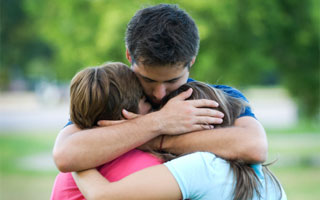 There are typically two types of Early Neutral Evaluations that occur in divorce cases: financial early neutral evaluations and social early neutral evaluations.
Financial Early Neutral Evaluations
A Financial Early Neutral Evaluation is a completely voluntary process with a goal of seeking resolution and reducing the length and expense of prolonged court proceedings. A FENE is similar to mediation because it is an alternative form of dispute resolution that is both non-binding and voluntary.
The main difference between mediation and a FENE is that with mediation, the mediator will attempt to have the parties reach a solution, without giving an evaluation of their case. With a FENE, a quick evaluation is completed based on limited arguments and facts from each party. The goal is then to reach a resolution surrounding financial issues. This means that presenting all the relevant facts early on in a compelling fashion is important.
What is the Purpose of a Financial Early Neutral Evaluation?
The primary purpose of a FENE is to offer parties with an early neutral evaluation of financial issues with the hope that if all parties have the pertinent neutral information they'll be able to reach an early settlement to reduce the chance that the parties' financial resources will have to be spent dealing with costly litigation. When parties attempt to weigh the costs of pursuing litigation versus an efficient, fast settlement, many will choose the settlement route.
If you decide to participate in a financial early neutral evaluation, the first meeting with your evaluator should take place within 7 days of the Initial Case Management Conference, unless there are some type of extenuating circumstances that would require a later start date.
At this initial meeting, the evaluator will ask a series of questions to better understand the financial issues at hand. At this meeting, the evaluator will also determine if any other information is necessary to reach a decision.
The entire process must be completed within 60 days. Within that period, you'll either reach an agreement or alert the Court that no agreement has been made.
Social Early Neutral Evaluations
Social Early Neutral Evaluations are short-term, entirely confidential proceedings to encourage fast dispute resolution in parenting time and Family Court custody issues. This program typically uses a male and female, one being an attorney and the other a child specialist to assist with custody and parenting time issues. The Social Early Neutral Evaluation (ENE) process is typically completed within one month.
The Process of a Social Early Neutral Evaluation
Any time during the divorce process, the judge can refer the divorcing couple and their attorneys to an ENE.
An ENE team consisting of a Male and Female member will then be assigned to handle the case.
Attorneys and individuals engaging in the dispute will meet the ENE group usually within 7 days after the original assignment. Each side will then present their pertinent information. Unless additional information is necessary, the ENE team will offer swift feedback about the case to each side. Settlement possibilities may be discussed at this stage.
The team may need to gather more information and speak to the children if necessary.
The attorneys and individuals may then meet an additional time with the Early Neutral Evaluation team to hear any recommendations. At this time, settlement options are often discussed and if the case can't be settled, the team members will identify issues that need to be pursued further.
Should a full settlement be decided, a copy is then sent to the presiding judge. If a full agreement can't be reached, a report is delivered to the judge outlining that a full agreement was not reached. The ENE team members can not be called by the judge to testify regarding any information obtained or recommended during the ENE process.
If the case doesn't settle, the judge will likely consult with both individuals and their attorneys to determine next steps, which could include mediation, an additional expedited evaluation of any remaining issues, or what is referred to as a full custody evaluation.
Contact Johnson Mediation For Additional Information on Early Neutral Evaluations
As you can see, Early Neutral Evaluations of any kind can be incredibly complex. For more information on navigating these sometimes confusing family law procedures, feel free to reach out to Jeff Johnson and his team today.