Post-Divorce Support & Grief Recovery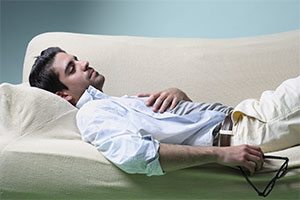 For many separating couples, a highly emotional divorce is inevitable. After years of marriage, it's difficult to image life without your spouse, especially when they've supported each other financially and emotionally during their marriage. At Johnson mediation, we understand that there's more to divorce than facts and figures, and we know that reaching a divorce settlement won't address the hurt you feel. That's why we provide grief and divorce recovery support so that you have someone to turn to when you're working through the emotional strain of your divorce. We'll help you work through your post-divorce grief and begin new routines after your divorce that will help you move forward and begin a new life after divorce that can make you happy.
Beginning Life After Divorce
Going through the divorce process is emotionally draining enough, but once you've finalized your divorce, you may be in a position of rarely, if ever, having to see your former spouse unless you meet them by chance. It can be a difficult adjustment to make at first, cutting someone out of your life completely, and we're here to help you make that transition easier. By being here with grief and divorce recovery support, we can help you find and pursue everything in your life that you have to look forward to.
New Routines After Divorce
One of the most important things to do after a divorce is to begin new routines. It doesn't matter what those routines may be as long as they allow you to use the time you may have spent on old routines. It's also important to continue the routines you had for yourself before, but now that you no longer have to factor your former spouse into your day, you may find that you have too much free time. When you find yourself with too much time to think and too much time to feel your grief set in, we can help you create new routines after your divorce to take your mind off of the changes and get you on your way to setting and meeting new personal goals and experiencing more personal growth.
Divorce Grief Support
There are many reasons and many varying degrees in which divorcing couples react to the loss of partnership, loss of self, loss of trust, loss of hope, loss of security, and loss of family "as we know it." Hopes and dreams lost in divorce are replaced with harsh realities that can be overwhelming and painful. The grieving process allows individuals to accept the changes and choose ways to grow from the experience, regardless of how difficult that time may be.
At Johnson Mediation, we're more than a divorce mediation service; we're also divorce and grief support system that's here to help you with your post-divorce challenges. Whether you're experiencing emotional, financial, or physical challenges after a divorce, you shouldn't have to deal with your post-divorce challenges alone.
Our grief and divorce recovery support will help you move forward after your divorce and find new ways to live your life successfully and happily without your former spouse. Our office is conveniently located in Chanhassen, Minnesota. Contact our divorce mediators today at 952-401-7599 or Jeff.Johnson@Johnson-Mediation.com, and find out how we can help you cope with divorce.