What Is Johnson Mediation?
Johnson Mediation offers safe and constructive support to couples going through a divorce to ensure disputes are resolved with the most ideal outcome for each individual, and if applicable, their children.
Our firm's approach to comprehensive mediation is led by Jeff Johnson, our experienced mediator who aims to help clients make realistic and productive decisions in the midst of an often challenging and emotional time. Whether your divorce is relatively simply, or extremely complex, Johnson Mediation is prepared to guide you through the entire process to create an outcome that saves you time and money and also helps to maintain the integrity of all individuals that are involved.
About Jeff Johnson – Your Divorce Mediator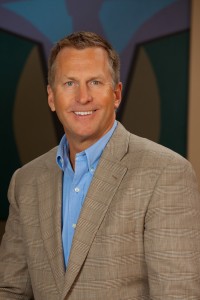 Our founder Jeff Johnson, is a state qualified neutral mediator, social & financial early neutral evaluator, parenting time expeditor, parenting consultant, parenting coach and a parenting class instructor. Jeff has a degree in psychology, and left a successful corporate career in human resources and process improvement to pursue his passion of helping couples navigate the difficulties surrounding divorce. Jeff uses his business and finance knowledge combined with his psychology background to help divorcing couples address both the emotional and financial issues that arise during the divorce process.
Jeff has been through a divorce himself, so he has an intimate knowledge of the process and uses this basis to help couples cope with the significant emotional strain that couples, children and families can all face during this turbulent time. Jeff's ultimate focus is helping people and their families, and this intense focus has helped Jeff assist hundreds of Minnesota couples with their divorces. Jeff is happily remarried with a blended family of 5 children who he adores and loves spending time with. In addition, Jeff loves spending time outside in the small windows of free time that he can get when he's not working, or spending time with his family.
What's Different About Johnson Mediation?
As you can likely tell from our unique approach to Divorce Mediation, Jeff and his team are passionate about helping couples get through the divorce process as cleanly and stress-free as possible. We understand that this is often one of the most difficult things that a couple will ever have to face, and we look at it as our job to ensure all parties are satisfied about the outcome. Divorce often requires compromises from all parties involved, but with the help of a divorce mediator, you can better understand why these decisions need to be made for the betterment of all involved.
It's important that our clients understand that when you work with our team, we'll be involved throughout the entire process. This even includes providing legal information that can assist you with the paperwork that is required to finalize your divorce. We look at divorce as something that costs many couples far too much money, and we've worked extremely hard to streamline the process to make it as cost effective as possible for our clients.
Reach Out Today for a Free Consultation
If you think divorce mediation may be a good fit for you and your partner, there's no harm in giving Jeff a call today to setup a free consultation. We'll outline the costs involved and show you the entire process to help you understand that a divorce, with or without a lot of conflict, is possible with the help of our team.