Divorce Coaching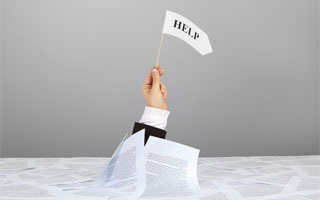 Are you attempting to navigate the divorce process with a partner who is not supportive? If so, you may need the assistance of a divorce coach.
How Can A Divorce Coach Help Me?
A divorce coach can help you in the following ways:
Help you to understand your options throughout the entire divorce process
Help you make difficult decisions related to lifestyle, parenting, social and family interactions
A divorce coach is trained to assist you in managing emotions and issues that are common during divorce
Help you to craft custody agreements and parenting plans
Will assist with the difficult process of moving on with your life after divorce
Divorce coaching is individualized based on your needs throughout the process. Divorce can be extremely complicated, emotionally taxing, and inherently stressful. A divorce coach will help you during this difficult time to:
Manage your emotions
Set and achieve your goals
Work towards living a fuller life after divorce
Create an actionable plan to help you reach your goals and move on with your life after divorce
Why Do I Need a Divorce Coach?
Divorce can be extremely difficult. Many times, it brings out the absolute worst in people. No matter what stage of a divorce you're currently in, if you're representing yourself, you realize how difficult the divorce process can be.
Divorce is a rollercoaster of emotions and if you're looking to cut costs, you may not be able to afford an attorney, and in reality, you may not need one. One additional option is to hire a divorce coach to assist you throughout the process. While a divorce coach is not a replacement for an attorney, it may be your best option in the event that you can't afford, or decide you don't need to hire an attorney.
A divorce coach is meant to help you with decision making, setting goals and negotiating difficult life transitions. The primary focus is on the divorce and how to effectively navigate the challenging circumstances that surround it. Divorce is a life changing event, and in some cases, a life shattering change. Having an advocate in the form of a divorce coach, who is aware of the difficulties of a divorce, and can help you with these significant changes in your life is extremely important.
Is Hiring a Divorce Coach Right for Me?
Not only can hiring a divorce coach be beneficial throughout the divorce process, but it can also save you significant money in the process. Contested divorces can be extremely expensive, and many times a divorce coach can work to help couples solve many of the problems that are becoming a bottleneck in the divorce process. Not only can a divorce coach help sort out complex issues during the divorce process, but because of their experience in the divorce arena, they can even help with preparing legal documents, which may help to reduce the amount of money that has to be spent hiring attorneys.
If you're interested in learning more about divorce coaching and whether it makes sense based on your current situation, feel free to reach out to Jeff and his team at Johnson Mediation today. We would be happy to setup a free consultation where Jeff can sit down with you to discuss the coaching process to determine if it's a good fit for your unique situation.
At Johnson Mediation, we understand that each individual has different circumstances and we work to tailor our services based on your unique needs. We can be reached anytime by phone at 952-401-7599. We look forward to connecting with you soon.