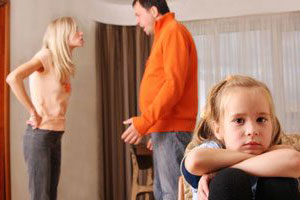 It has often been said that divorce is one of the most stressful of all life events. It is marked with high emotion, pain, and conflict and, in some cases, is coupled with a move/relocation and other logistical changes that can cause further stress. Everyone needs some level of support while they are going through a divorce – which can come in many different forms: family, friends, co-workers, a pastor, a therapist or another professional. One of the most important things is to figure out the type of support you need and then plan to put it in place during and after the divorce process. Hiring a divorce coach is one way to secure professional support tailored to your unique needs.
Divorce Coaching Services, Minnesota
Johnson Mediation offers divorce coaching for those in Minnesota and Wisconsin. Our divorce coaching is a unique service that can flex to your needs, meet you where you are, and help you move forward more positively and healthily. Your divorce coach will focus on you – and does not work with both parties. Some of the more common issues that our divorce coaching services can address include:
● Explaining each step of the divorce process and answering your questions along the way
● Understanding and coping with the grief that is a normal part of the divorce process
● Helping you prepare for different parts of a divorce process – including defining your goals and priorities for mediation if applicable
● Developing strategies for communicating with your soon to be ex-spouse
● Developing effective strategies for negotiating successfully during the mediation process
● Managing your emotions during this difficult process
● Setting appropriate boundaries for co-parenting during and after divorce
● Support for other issues unique to your situation
Experienced Divorce Coach
Jeff Johnson, founder of Johnson Mediation, has extensive experience with divorce proceedings in Minnesota. He is an experienced mediator, divorce coach and has other qualifications in the area of parenting support services. He uses this experience along with his own personal experience with a divorce to help his divorce coaching clients navigate the challenges of divorce. Divorce coaching allows Jeff to provide sound advice and support during an incredibly difficult time. If you are struggling to find the support that you need during your divorce, or if you have questions about the process or how to manage your feelings, a divorce coach might be a great next step for you. For more information about our divorce coaching services, call Johnson Mediation at 952-401-7599.