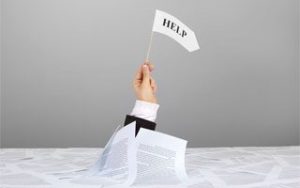 Divorce is difficult for all involved – and when there are children involved this difficulty is compounded. Often, when custody issues cannot be resolved easily, a judge may decide to refer the case for what is called a Social Early Neutral Evaluation (SENE) process that is a confidential and relatively quick way to resolve the custody dispute. This process uses two professionals, generally one man and one woman. One of the professionals is a lawyer and the other a child specialist. Johnson Mediation offers comprehensive divorce mediation services and can complete a Social Early Neutral Evaluation when requested by the court system.
What Is Involved In a Social Early Neutral Evaluation?
The goal of the Social Early Neutral Evaluation is to help facilitate a positive and swift resolution to complex child custody disagreement. This process can work to resolve issues such as custody, parenting time, and child support payments. The process is short term and typically resolved within about a month. The (SENE) group that is assigned to the case by the court is entirely separate from the lawyers working for both parties.
Within about a week of the referral, the (SENE) group meets with both lawyers for the couple and both sides present relevant information about the case. The team will gather any other information that they need and speak with the children directly if necessary. Next, the team makes recommendations to the parties and options for a settlement can be discussed. If a settlement is reached, a copy of it is sent to the judge in the case. If a settlement cannot be reached, then the judge will discuss other potential options which may include divorce mediation, or further evaluation of the case.
Comprehensive Divorce Mediation Services
Johnson Mediation offers a wide range of comprehensive divorce mediation services to couples who are in the midst of a divorce. Early Neutral Evaluations can be complicated but also very helpful in settling issues of family law and child custody. These issues are the most difficult aspects of a divorce settlement. The courts want you and your divorcing spouse to find ways to solve these problems with the least possible conflict and disruption for you and for your kids. For more information about how divorce mediation might help you determine whether it is something you should pursue, call Jeff Johnson at Johnson Mediation at 952-401-7599 or email Jeff.Johnson@Johnson-Mediation.com. Located In Chanhassen, MN