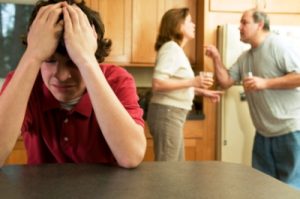 If you are in the midst of a contentious divorce and you are told that you and your ex must work with a parenting consultant to try to resolve issues surrounding issues related to your kids, you may not know where to begin. First, you should know that you can choose your own parenting consultant, or one can be appointed by the court. Second, you should understand exactly what a parenting consultant does. The role of a Parenting Consultant is to help a family navigate issues such as parenting time (visitation), differences in parenting style (including discipline), resolving schedule conflicts, school placement and even plans for extra-curricular activities. A parenting consultant DOES NOT address custody issues or financial issues.
What Is The Role Of A Parenting Consultant?
Johnson Mediation is a trusted, Minnesota mediation firm. One function that we can provide families is that of a Parenting Consultant. We can help you ensure that your children remain the center of each and every decision you make so that their well-being is protected above all else. Learning how to co-parent while in two different households is complicated and often challenging. When we serve as your parenting consultant, we can walk you through these tough situations and mediate the issues that you face. This allows you and your ex to learn how to communicate more positively and productively, so hopefully, this will carry on well after the parenting consultant relationship is complete.
When you move forward with plans to work with a Parenting Consultant, you are agreeing to participate in the mediation process to settle the issue you face, before going back to the court for a decision. If the mediation does not resolve the issue, the Parenting Consultant can make the decision. If both parties then agree, the process is complete. If not, you can go back to court to overturn the decision. Very often in a lower stress situation like mediation, couples are able to find common ground and a solution becomes clear that is best for all involved. This is always the goal of mediation and the Parenting Consultant role.
Experienced Mediator And Parenting Consultant In Minnesota
Johnson Mediation has extensive experience with divorce mediation and Parenting Consulting. If you have been told by the court to find a Parenting Consultant or think that this process might benefit you and your situation, give us a call at 952-401-7599.