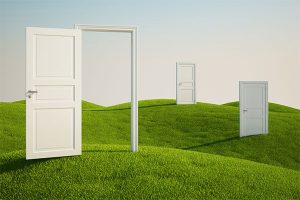 You might have been thinking about the idea of a divorce for a long time. Maybe you have been unsure if you were ready, if it would negatively impact your family, or if you had questions about whether you could survive financially. These are all very important questions as you consider this big decision. Here are some important pieces of information to know before you move ahead with a divorce:
1. Minnesota is a no-fault divorce state: In the state of Minnesota, the court will grant a divorce without considering who might be at fault, and you do not have to have the consent of your spouse to get a divorce.
2. You do not have to hire an attorney: Minnesota courts require that you attempt an alternative dispute resolution process like mediation to resolve the terms of your divorce before moving forward with litigation. You can proceed with the divorce process with the help of a mediator, without paying the hourly fees for an attorney.
3. You can settle your divorce without going to court: In Minnesota, you can settle all of the issues in your divorce without ever setting foot in the courtroom. You can work with a mediation firm like Johnson Mediation to settle issues like how best to divide your property, developing a parenting plan (custody agreement) and whether or not to set up a system for child support/spousal maintenance.
4. You will save time and money with mediation: Mediation has many benefits over mediation, including that it saves you thousands of dollars and can take many months less time than a court battle. Mediation allows you to lower the conflict between you and your ex as well, which is better for your long-term interactions.
5. Strategies for negotiating your settlement: Before you step foot into a mediation session, you should sit down and define your goals and priorities and catalog your joint property that will need to be divided. Preparing for mediation sessions will help you move through the process with less stress.
Free Consultation To Answer Your Questions About The Divorce Process
Johnson Mediation offers free consultations to clients trying to decide how to take that first step in the divorce process. We can answer your questions and help you determine if our team is a good fit for your situation. We are generally flexible about scheduling mediation sessions and offer both in person sessions as well as virtual sessions to meet your unique needs. For more information about the divorce process, call us today at 952-401-7599.