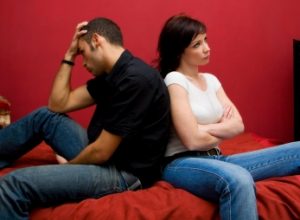 It is too early to know where the national statistics for divorce will land during the COVID-19 pandemic. First reports seem somewhat mixed. While many lawyers and mediators are reporting more inquiries and consultations for their services, early data is also showing that actual divorce rates may be trending downward. Some factors that might be playing into this potential discrepancy are:
1. Flexibility: Individuals want flexibility and control where they can get it: Mediation services are highly sought after during the pandemic because you can work through legal issues without ever setting foot in a courtroom. In addition, you can schedule meetings at times that are convenient for you and even handle the entire divorce process virtually. For couples who are ready to move forward to settle the terms of their divorce, this entire process can be managed through mediation.
2. Financial Stress: COVID-19 has caused significant financial stress for many couples in the US and around the world. When money is unexpectedly tight, one consequence is that families do not generally make significant financial decisions. So, couples may decide to push pause on their plans to divorce until the pandemic is over and they have a handle on the long-term impact of COVID on finances.
3. COVID-19 related delays: For those wanting to proceed through the traditional divorce process, with lawyers and the courts, it may simply take longer to complete the process because of the new barriers in place. The court is backed up and it may take months to schedule a hearing and you can also spend more time going back and forth to sign routine documents. As a result, the data may be slower to come in about divorce rates.
4. More time together: If your marriage is struggling and you have been cooped up in the same space with your spouse, then you may realize more than ever that it is time to end your marriage.
Divorce Mediation Services During COVID-19
Johnson Mediation can help you make sense of the divorce process even during COVID-19. We understand how difficult it can be to make big decisions during this time and help provide you with information and resources that may help. If you would like a free consultation to learn more about in person or virtual mediation to settle issues like division of property, how to divide the time your kids spend with each of you and whether spousal support or child support should be considered in your case, call us at 952-401-7599 or email jeff.johnson@johnson-mediation.com