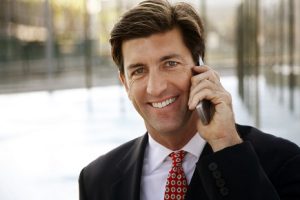 If you are considering seeking a divorce from your spouse, it is important to think hard about the long term implications and decide if this is the best course of action for you and your family. Whether you have been thinking about this possibility for some time or something has happened that has caused you to consider it more acutely, thinking ahead and planning can help you navigate the process with less financial and emotional stress. Here are 5 things you need to know if you are seriously considering divorce in the next 6-12 months:
1. Arm yourself with facts: Just like anything that impacts your family and your financial future, it is important to do research and get as much information as possible as you begin the process. You should understand the law in your state, what is required by the courts and look for recommendations for a mediator and/or attorney that is a good fit for you and your budget.
2. Make a financial plan: Divorce can be expensive and so can splitting a household in ½. So, it is very important that you consider your current financial state before you embark on the process (if you can). You may want to begin saving money for this purpose so that the impact is minimized.
3. You can make many decisions yourself: Depending on your relationship with your soon to be ex-spouse, try to make some decisions on your own. Keeping your children as the priority can be your guiding principle for this process, but you do not have to leave all of these important life decisions in the hands of a judge.
4. You do not have to settle your divorce in court: You may assume that the court is the only venue for settling the terms of your divorce. This is not the case. Mediation has become a very popular option for couples who are looking to save time and money during the process.
5. Minnesota courts recommend mediation: The Minnesota court system recommends all families attempt mediation before litigation. This is in large part because of court delays and the effectiveness of mediation.
Minnesota Mediation Services
Johnson Mediation specializes in divorce mediation services for couples all over Minnesota. We understand first hand how stressful divorce can be, so we work tirelessly to make the process straightforward and simple, answer your questions and support you and your family. Our costs are lower than litigation, and we can generally complete a case in a matter of 3-4 months. If you are considering divorce in the coming months, give our team a call now at 952-401-7599 to learn more about the divorce mediation process.