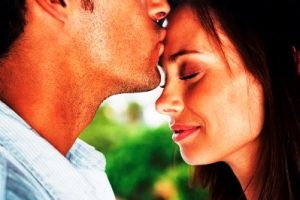 If you and your partner have decided that you no longer want to stay married, you may have many looming questions about what steps to take to move toward separation and/or divorce. Johnson Mediation is a local divorce mediation firm that helps couples take the steps necessary to initiate the divorce process. Even with everything going on in are world in 2020, divorces are still moving forward. Our office is currently using Zoom as an option. If you have questions give our office a call at 952-401-7599 today. We will be glad to answer all your questions.
Here are steps you can take to move this process forward:
1. Communicate clearly and quickly to your children and family: This may sound obvious, but spend time and energy communicating clearly to your family about your plans to divorce. This can be difficult, but if you can be clear and open about your decision, it will be much easier to move forward. We suggest using non-emotional language when possible, resisting the urge to blame. Change is difficult for you and it is also difficult for the ones that you love.
2. Consider what tool you want to use to settle the terms of your divorce: You generally have two choices when it comes to settling the terms of your divorce. You can proceed through the court system via traditional litigation. This involves hiring attorneys and letting a judge decide how to settle your divorce. Another option for you is mediation. Mediation allows you and your ex to decide the terms of your divorce without lawyers and costly litigation. The mediators at Johnson Mediation can conduct several mediation sessions where you and your ex can decide how best to resolve issues like division of property, child custody and child and/or spousal support. Currently, the court system actually encourages couples to try mediation before litigation as the courts are booked up for months at a time. Mediation allows you to complete the process more quickly and with less of a financial burden.
3. Find personal and professional support: Divorce is known to be one of the most difficult and traumatic life events. Preparing yourself for that difficult event is hard to do–but finding a strong support system can make it a bit easier. This may be friends, co-workers, a therapist, a faith leader, or someone else that you trust.
Divorce Mediation Services in MN
It is important to understand that if you decide to pursue mediation, your mediation will be able to help guide you through the entire divorce process from start to finish, including helping you file the paperwork with the courts at the conclusion of the process. For more information, call us at 952-401-7599.