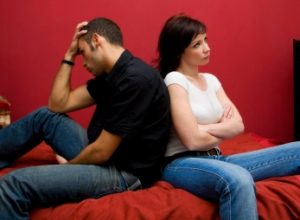 Divorce can be difficult no matter what time of year, but if you have recently separated or are in the process of finalizing your divorce, it can be even more stressful and emotionally draining for everyone involved. The holidays conjure up feelings of love, family and gathering together, and divorce complicates that narrative. Letting go of the idea of a perfect holiday is the first thing that you can do to cope. Remember to put your children first and foremost. Here are some other tips for surviving the holiday season during a divorce:
1. Plan ahead: If you share children, go ahead now and plan for how your kids will spend their time during the entire month. Try to be as flexible as possible where you can so that you encourage that same flexibility when it comes to time that you are hoping to get with your kids.
2. Protect kids from the logistics: As you decide how the holiday schedule will unfold, try to shield the stress and the logistics from your children. Protecting them from conflict can help them deal with the divorce and enjoy the season. These issues are for adults to solve, not kids, and will only cause them to feel stress and even guilt.
3. Maintain perspective: There is no doubt that spending less time with your kids during the holiday season can feel heartbreaking. But the fact is, in most cases, both you and your spouse deserve to spend time with your kids and, perhaps more importantly, your kids deserve to spend time with both of you. Keep that in perspective as you determine your parenting schedule.
4. Be honest with your kids: Being open and honest with your kids about how you are feeling encourages them to be honest with you. While you should avoid sharing negative things about your ex, you can be honest with them about your nerves about this year's "different" holiday.
5. Take care of yourself: Self-care is very important during the holidays, especially when you are going through a divorce. Take time for you – get coffee with a friend, exercise, get a massage, whatever makes you feel best!
6. Maintain the most important traditions: Think ahead about the traditions that are most important to you and prioritize them. The timing is less important than the memory so be flexible about when you can make your favorite traditions happen.
Divorce Mediation And Parenting Plans
If you need help developing a parenting plan that outlines how your kids will spend the holidays, reach out to the team at Johnson Mediation. We can help you create a plan that works for your family and puts your kids first. Call us at 952-401-7599 for more information.