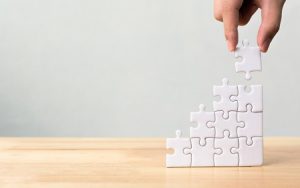 Divorce is an incredibly stressful time for both parties as well as for any children from the marriage and extended family. Dividing a family unit takes an emotional toll on all involved and the stress often spans over several years, when you include the time before the divorce when it was being considered and during the divorce process. During different times of the process, both parties need different kinds and different levels of support. Johnson Mediation offers a variety of divorce support to divorcing couples who live in Shakopee, Minnesota to help your family manage the stress of the process.
Professional Divorce Support Services in Shakopee, Minnesota
The team at Johnson Mediation understands first hand the stress of a divorce. Jeff Johnson has been through a difficult divorce himself, so he brings personal experience along with professional expertise to the divorce process. Johnson Mediation offers the following support services to help:
Divorce Coaching: Sometimes one spouse needs some additional support and guidance through the divorce process. A divorce coach works exclusively with one person and provides support and advice about your options, helps you understand the various decisions you will be asked to make and helps you draft custody and parenting plans. Your divorce coach is your advocate during the divorce process.
Divorce Mediation: Divorce mediation is a tool that can be used to settle the terms of your divorce without having to endure a court battle. Jeff Johnson is an experienced divorce mediator who can guide you through the process and help you work collaboratively with your ex to make decisions about how to divide custody, divide your property and whether you should consider spousal support or child support payments from one party to the other.
Post-divorce support: The stress of a divorce does not generally end when the papers are finally signed and filed with the courts. Adjusting to life after your marriage ends can be difficult in its own way. Johnson Mediation's post divorce support can help you begin your new life, develop new routines, and grieve for the loss you have suffered.
Importance of Divorce Support
If you are going through the divorce process and live in Shakopee, MN, remember that you do not have to do it alone. Support can come from many sources, including professional divorce support services. Johnson Mediation can help you find your way forward, even when it seems difficult. We are here to help you. For more information, call our team at 952-401-7599.