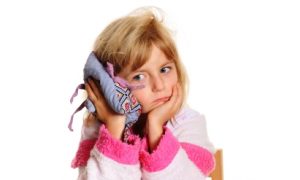 There is absolutely no denying how difficult divorce is for every member of your family. If you are going through the stress and pain of a divorce, you are probably not concerned about the fact that the world around you already knows that divorce is hard.  What you may need is simple support.  With Johnson Mediation, you receive the support that you need combined with depth of experience and expertise that can help you feel better prepared for your life after your divorce. It is very important that everyone involved get's the help they need.
Get the Support you Need During the Divorce Process
You will likely need multiple sources of support during and after divorce. This can come from loved ones, co-workers, trusted friends, and support from a spiritual leader, a therapist and/or a professional divorce mediator.  The team at Johnson Mediation offers a combination of support, advocacy, and knowledge of the systems at work in divorce that most loved-ones and trusted friends cannot provide.  We do this work because of the intrinsic value that comes from helping people in difficult circumstances.  And, in modern life, there are few circumstances more stressful than divorce.
In addition to providing our clients with support during the divorce process, we also have deep knowledge of Minnesota divorce law.  As a result, we are able to provide a clearer view of a landscape that can often seem difficult, perhaps even hopeless at times.  Strong advocacy begins with honesty and this honesty is essential throughout  the entire divorce mediation process. When our commitment to honesty is combined with our knowledge of the complex details of Minnesota divorce law, our clients often feel immediate relief.  We do this by first working to understand the specific circumstances of their relationships, the dynamics between the spouses, and the details (financial, parental, and others) that are likely to affect the divorce mediation process. In addition to divorce mediation, Johnson Mediation offers divorce coaching, a parenting consultant, early neutral evaluations, parenting time expeditors as well as post-divorce support.
Comprehensive Divorce Mediation Services
The services offered by our team can help any family through the difficulties of a divorce. We focus on you, your family and your future and can provide support, guidance, and resources that can help you through your divorce. Divorce mediation services are less expensive and time consuming than traditional litigation, which can relieve both emotional and financial stress.
Entering into divorce proceedings with Johnson Mediation typically allows our clients to begin the process of trusting that the difficulty will not last forever, to know that they are supported, and to move forward with the next stages of their lives.  We strive to be comprehensive in the support we offer our clients and we would welcome an initial conversation with you about how we might help you. To schedule a free one-hour consultation, give us a call at (952) 401-7599.