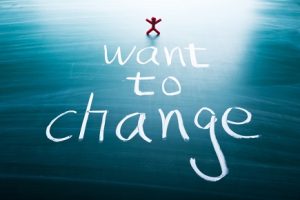 If you have recently been through a divorce, you may be left with your finalized divorce papers, wondering – what now? The truth is that when a relationship fails and you go through the divorce process, it is very difficult to think about your future. But the reality is, your life has changed significantly. You may have more time on your hands, or you may have less time on your hands, your financial situation may look very different, you may feel like you are mourning a loss of a significant relationship. Another big change if you have children is sharing co-parenting responsibilities. You will realize quickly that even though your divorce might be final, your relationship with your ex is not over if you share children.
Post-Divorce Support
Divorce is a huge life change and takes a significant amount of time to get used to. Whether you resolved your divorce using divorce attorneys and litigation or you had a mediated divorce, you will need to develop strategies for working with your ex after your divorce. The team at Johnson Mediation helps many couples through the divorce process, but our support does not end there. Our post-divorce support services are extremely valuable as you make this major life transition. For example, as time goes by, you will likely need to make adjustments to your child custody agreement (also called a parenting plan) and it is logistically and financially difficult to take each change you need made through the courts. Mediation is a better solution for resolving the changes that will be necessary.
Johnson Mediation understands how difficult the transition from marriage to divorce is for the entire family. In fact, Jeff Johnson, our founder and lead mediator, has been through a difficult divorce himself. So, he is able to bring professional experience and skill as well as personal experience to each case. He will work to understand your family dynamic and help you find common ground on issues that come up once your divorce is final.
Developing New Routines After Your Divorce
In addition, Johnson Mediation offers post-divorce grief recovery, which provides our clients with a support system as you go through this transition and navigate the emotional challenges this process brings. We can help you work through this grief and come up with strategies for creating new routines, identifying new goals and strategies for making those first steps after divorce just a little easier. For more information about our post-divorce support, call us today at 952-401-7599.