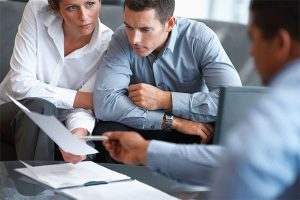 When you get married, you share your life and that includes many shared possessions. You may come into the marriage with a few things, but between wedding gifts and things that you accumulate together over time, you build quite a collection of furniture, appliances, jewelry, exercise equipment, photos, and more. But, in addition, if you own your home, a vehicle or other property, this must also be split if you decide to divorce. You must also split assets that you share (think retirement, savings, investments, etc.). This can be an overwhelming process even in the best of circumstances. Fairly dividing your assets, property and debt is one of the biggest challenges during divorce process. Here are some tips for getting this done without additional unnecessary stress:
1. Come up with an exhaustive list: No matter how you settle the terms of your divorce, you will need a list of all your joint property. The more specific you can be the better and easier the process of dividing the property will be.
2. Assign each item a value: The goal of dividing your property in divorce is to do it equally. So, if you can assign a monetary value to the items on your list and agree upon the values, then you are well on your way to dividing your property equally.
3. Identify any assets (or debts) that should not be considered shared: If you or your spouse had items that were yours before you got married, or if you have inherited property or gifts to one of the parties, these will not likely be considered joint property like your other possessions.
4. Consider mediation instead of litigation: Divorce is expensive and when you divide property, it is normal to feel acute financial stress. Mediation is an excellent and efficient way to settle the term of your divorce without the extra stress and expense of litigation.
Divorce Mediation Is Ideal To Help Divide Property Fairly
A trained divorce mediator can help you navigate the process of dividing your joint property without having to go through the traditional court system. Johnson Mediation offers in person and virtual mediation services for couples who have made the difficult decision to divorce. Our team understands how stressful divorce can be, and we work hard to minimize additional stress by presenting the process in a clear and manageable way. For more information about our mediation services or guidance on dividing joint property equitably, give us a call at 952-401-7599.