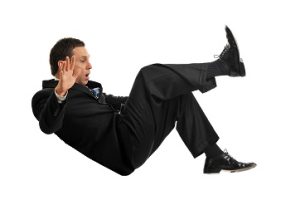 Whether it is your first holiday season after divorce, or your 10th, if you share children, the holidays can cause stress for the entire family. Juggling custody issues, family gatherings, school functions and other holiday stress can make the season extremely difficult to navigate. As this holiday season approaches, here are some strategies that can make co-parenting around the holidays a little easier.
1. Make plans with your ex ahead of time: Planning ahead can make the holidays much easier on everyone. When you discuss and agree upon a schedule before the holidays arrive, you can make plans for the time you will have the kids with you and the time that you will not. When the expectations are clear there is less room for disappointment, disagreement and conflict. Making a schedule now gives you time to make adjustments that are not last minute.
2. Put your children's needs first: Your children's needs should always be the top priority, and especially during the holidays. Communicate clearly, be flexible when you can, and try to make an effort to minimize conflict for the benefit of your kids.
3. Split the holiday time evenly: The holidays are important to every member of your family and your kids will benefit most by being able to spend quality time with you and your ex. Splitting holiday time evenly can be a goal, whether that means equal time each year or alternating years.
4. Do not talk negatively about your ex to your kids: Presenting a united front to your kids models positive behavior and shows your kids that you can get along during stressful times. Avoid judging the holiday plans that the other parent makes in front of your kids and communicate support to your kids about spending time with the other parent.
5. Begin new traditions: Holidays are going to feel different than before divorce, so take time to embrace those differences. Begin new traditions with your kids and even for yourself when your kids are not with you so that you can make the best of what is ahead.
Mediation Support as the Holidays Approach, Minnesota
If you need to develop a parenting plan for this holiday season, or if you need to alter your current custody agreement, or just talk through an issue between you and your ex with a neutral third party, Johnson Mediation can help you. Call us at 952-401-7599 to schedule a free consultation.