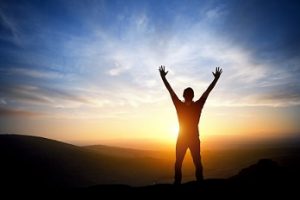 If you and your spouse have decided to hire a divorce mediator to help you settle the terms of your divorce, you probably have a good idea on the issues that need to be resolved. For most couples, the major issues are deciding on a plan for parenting time, deciding how to divide your joint property, assets and debts, and determining whether or not you need to factor spousal or child support into your settlement. Divorce mediation is different than litigation in large part because you are in control of the outcomes. Here are some tips to put yourself in the best possible position for successful divorce mediation:
1. Choose a mediator that you connect with: It is important that you and your spouse establish a connection and build trust with your mediator. Before you make a decision, you can request a consultation with 1 or more mediators to ask questions and see if you find a good fit.
2. Understand the mediation and filing process: When you have your initial meeting with your mediator, ask them how they handle the process of filing your divorce paperwork once the terms are settled. Understanding the overall mediation and filing process ahead of time will help you anticipate problems or delays.
3. Understand the fees associated with mediation and when they are due: You should talk upfront with your mediator about their fees and any additional filing fees that you should expect so that you can make a plan for prompt payment.
4. Be flexible and have an open mind during the mediation process: The mediation process relies on you and your ex to be able to work together to solve problems. You may feel anger, sadness and frustration about the end of your marriage, but try to come into the process with an open mind and willingness to be flexible.
5. Gather all of your financial information: You will need a good bit of financial documentation including retirement information, life insurance information, pay stubs and mortgage information, so it is a good idea to gather this before the mediation process begins.
6. Remain cordial and professional in your communication: One key to successful mediation is positive and productive communication. Keeping this in mind can help you reach agreement faster and keep your family first.
Johnson Mediation can help you with the divorce mediation process from start to finish. For more information or to set up a time for a free consultation, call us at 952-401-7599.