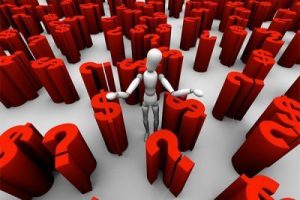 Concern over the financial impact of a divorce is extremely stressful and may have even caused you to delay this important decision. In addition to dividing all of your joint property you must also think about the money it costs to go through the process. If you proceed through the traditional court system, you can expect to pay up to $15,000 in legal and court fees. Divorce can leave you with additional debt, an impact on your credit score in addition to the emotional toll the process can take. Johnson Mediation can help you and your family look ahead with a focus on you, your family and your future. We can help you minimize the financial impact of your divorce so that you can begin the process of healing without additional strain.
Tips For Staying Financially Secure During The Divorce Process
1. Consider alternative dispute resolution service instead of litigation: Choosing to settle the terms of your divorce with a tool like divorce mediation can immediately save you thousands of dollars, in addition to a significant amount of time. Mediation is a less expensive option and highly effective for many divorcing couples. Minnesota courts now even recommend all couples begin with this approach.
2. Work with someone who has experience with finances: If your finances are complicated, it may also be wise to partner with someone with expertise and experience in financial matters. Your mediator (or attorney) can recommend a financial planner that can help you plan for the future.
3. Close joint accounts and open separate ones: As quickly as you are able, it is wise to close accounts that you share and begin to open ones in your own names.
4. Keep track of income and expenses: Creating and sticking to a budget is important during normal times but becomes increasingly important during divorce.
5. Establish new credit: As you establish accounts in your own name it is also important to establish new credit, especially if your credit score has taken a hit during divorce.
6. Make financially sound decisions one at a time: Try to focus on one decision at a time and make the best possible decision you can. If you can get into the habit of making financially sound decisions during your divorce it will be easier to keep this habit up afterwards as well.
7. Deal with debt before your divorce is final if possible: To the extent possible, try to pay down any debt that you share that you can so that you and your ex do not carry that debt forward.
Experienced Minnesota Divorce Mediator
The team at Johnson Mediation provides divorce mediation services as well as parenting support services that can help you navigate your divorce while keeping a close eye on your long-term finances. For more information, call us at 952-401-7599.