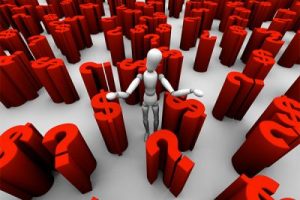 If you are considering mediation as a way to settle your divorce, you may wonder how the process works with the most complex, difficult and emotionally charged issues like the determination of spousal support. After all, in the weeks and months heading into a divorce, conflict can be extremely high and you and your divorcing spouse may not be able to agree on anything at all. Mediation is a cost effective and efficient way to settle all aspects of a divorce, including the determination of spousal support. Johnson Mediation understands the complex nature of divorce and the emotions that come along with it and will work with you to find workable solutions that will help set a positive tone for your future. We serve individuals and couples in the Chanhassen, Shakopee, Richfield, Bloomington, MN area.
Factors for Determining Spousal Support Payments
Divorce can leave immeasurable financial uncertainty for one or both parties, especially if one spouse has decided to stay home to care for the kids, while the other has functioned as the primary breadwinner. Mediation can help ease this stress by empowering both parties to make reasonable decisions about the determination of appropriate spousal support amounts. When taken to court, there are many factors that are considered when it comes to the determination of spousal support including:
● Standard of living
● Other sources of income
● Length of the marriage
● Mental condition, physical condition and age of both parties
● Financial resources
● Professional capacity
● Parenting responsibilities
● Tax implications
Benefits of Mediation
The team at Johnson Mediation will focus on you, your family and your future. We will sit down and listen to all unique circumstances related to your divorce and provide a positive and constructive environment for you and your divorcing spouse to discuss issues such as spousal support, child support, division of property and even the development of a parenting plan (also known as a custody arrangement). The court process can be extremely expensive and add stress to an already tense situation. Mediation takes less time, costs less money and offers you the opportunity to maintain control over your life.
A qualified mediator is specifically trained to assist couples who may be struggling to deal with their emotions but who still want to work things out peacefully and keep their case out of the court system. The knowledge that mediation does not generally add to the high emotional and financial costs of a divorce is a motivating factor for both parties to engage in a positive and effective way. For more information about Johnson Mediation's divorce mediation services, call our team at (952) 401-7599.