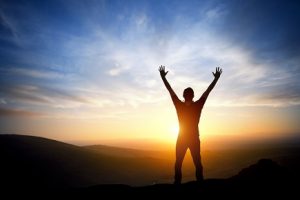 You may think that even the idea of a simple and stress-free divorce is impossible. After all, all of the images and stories we hear about divorce (real or on TV) give the impression that divorce is marked by intense conflict, anger and even rage. While this can certainly be the case, it does not have to be. Johnson Mediation offers you an entirely different experience when it comes to settling the terms of your divorce. Mediation is a tool that can be used to minimize the stress and complexity of your divorce, allowing you to come to a resolution much faster and easier than a court battle.
Why Try Mediation?
Mediation gives you the power to make decisions about your own future, rather than leaving these extremely important life decisions to a judge. This alone can reduce the overall stress of the situation. In addition, mediation costs significantly less than litigation, which relieves some of the financial stress which can be significant during this time. You can settle all aspects of your divorce including how to divide your property in an equitable way, how to share custody of your kids, and evaluate whether you need to consider spousal or child support payments. Your mediator will help guide you through this process, set goals and priorities and then maintain focus on these goals throughout. When you own this process, you are less likely to have conflict after divorce. Mediation is also entirely confidential, so you do not have to worry about sharing your personal story in front of a courtroom.
Resolve Your Divorce with Less Stress and Difficulty
The team at Johnson Mediation brings a combination of personal and professional experience to each divorce case. We understand Minnesota law and can provide you with legal resources and guidance about the divorce process. In addition, Jeff Johnson has been through a difficult divorce himself and understands the complex dynamics that can be present. He can help you maintain a healthy perspective during the mediation sessions, so that you have the best possible chance of success.
Minnesota Divorce Mediation Services
If you decide to try mediation to settle your divorce, you can expect to need 3-4 mediation sessions that last approximately 2 hours each. All aspects of your divorce can be settled in this period of time with less stress and difficulty. For more information about Johnson Mediation's divorce mediation services, call us at 952-401-7599 to schedule a time for a free one-hour consultation.