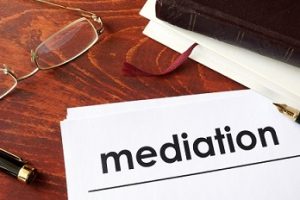 Was the main driver in your decision to divorce related to intense conflict, anger, and fighting in your marriage? Did you feel like you and your partner could not agree on anything and fought about even the smallest issues? If you have decided to divorce after high levels of conflict in your marriage, you may assume that your only option is to proceed through the court system. However, litigation can actually make the conflict even worse. The foundation of litigation is winning or losing. You end up fighting hard and battling over issues like dividing property, child custody and spousal support.
Can Mediation Be Effective For High Conflict Divorces?
There is another way to manage your divorce that does not increase conflict in your already strained relationship. Divorce mediation allows you and your ex to come together and compromise on the important issues surrounding your divorce. While you may think that compromise is impossible, your mediator is uniquely trained to help guide you through the process and focus on a new phase of your relationship. You can end your high conflict marriage in divorce without adding even more intensity, stress and division.
Mediation focuses on cooperation and can be very successful even for couples who have a long history of intense conflict. The process allows you and your ex to have more control over the decisions on how to settle the terms of your divorce–which can also reduce some of the stress. Mediation is also less expensive, takes less time and is entirely confidential. You will not have to share your entire life story with those who are in the courtroom. Finally, even the Minnesota courts encourage all couples to try mediation before litigation because the courts are simply too full to accommodate all divorce cases.
Minnesota Divorce Mediation Services
Jeff Johnson, founder of Johnson Mediation is a Minnesota state qualified neutral mediator, social & financial early neutral evaluator, parenting time expeditor, parenting consultant, parenting coach and a parenting class instructor. In addition to his vast experience, Jeff has also been through a very difficult divorce as well. He understands conflict between spouses and has experience helping couples with significant conflict focus on one issue at a time. Jeff also prioritizes any children from your marriage and seeks to help you find solutions that are workable for all members of your family and that minimize financial and emotional strain. Mediation can be an effective tool for all couples who are ready to divorce. Call Johnson Mediation at 952-401-7599 for more information or to schedule a free consultation.