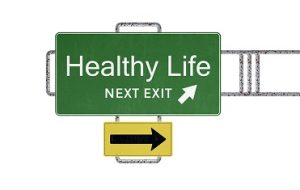 Each divorce is unique – and part of what adds to the individual nature of divorce is the complexity of each case. This complexity can come in many forms. Your divorce may be complicated because of the intense conflict between you and your spouse, the inability for productive communication, or it can be related to financial issues including joint property, assets and debt. No matter how complicated your divorce, you have options when it comes to how to settle the terms of your divorce. Just because your divorce is complicated does not mean that you have to engage in a long, expensive and grueling court battle. The mediation process is set up to handle all types of divorce cases including the most complicated ones. If you are concerned about the level of complexity of your divorce, Johnson Mediation offers a free consultation to allow you to ask specific questions and determine if you think that the mediation process might work for you.
Try Mediation Before Litigation
The Minnesota court system encourages all couples to try mediation before proceeding through the traditional court system. This is in large part because the court system cannot handle the volume of divorce cases in a timely fashion. In addition, mediation is less expensive and takes less time than litigation, so it has many benefits for the couple. Mediation has proven highly effective for even the most complicated divorce cases. When necessary, the mediation can include outside experts that can lend their advice and input like accountants, financial advisors, attorneys and appraisers.
Navigating A Complicated Divorce
You can expect to settle all terms of your divorce through mediation including child custody, division of property and spousal maintenance and child support. In fact, very often divorce mediation process results that are more collaborative and long lasting because both parties are invested in the outcome. You are part of the decision-making process with mediation, rather than leaving these important decisions up to a judge. When you work with Johnson Mediation, you will get a partner that understands Minnesota law, that has worked countless divorce cases and our founder has been through a complicated and difficult divorce himself. We use our knowledge and experience to facilitate an outcome that puts you and your family first and does not impose a financial burden. Very often we find that mediation actually reduces the overall conflict present between the parties and allows you to move forward with a chance for a more collaborative relationship post-divorce.
For more information about our divorce mediation services for Minnesota couples, call Johnson Mediation at 952-401-7599.