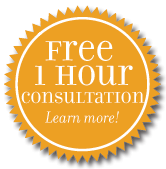 We at Johnson Mediation can help separating partners through the difficult processes involved in changing the nature of their primary relationship. We serve many people in many Minnesota communities, including couples in Chanhassen and Bloomington. Ending a relationship is never easy; when you decide to separate, mediation can be extremely helpful because mediation focuses on finding solutions, rather than a zero-sum, all-or-nothing approach that often occurs when separation occurs in the court system. Johnson Mediation works with divorcing couples, of course, but we can also help unmarried couples who have chosen to separate. And if you have children, you will want the reassurance that Johnson Mediation provides when we state that you and your family's well-being become their top priority.
Healthy Resolution Of Separation Issues
Legal separation may not ultimately result in divorce, but if it is something that you and your partner wish to pursue, you should do so with expert help and support. Even for couples who are unmarried and who have decided to separate, there are still legal concerns that need to be resolved. You may think that not being married makes the process of separating from your partner simpler. In some cases, that may be accurate, but in most cases there are legal issues that prevail and require knowledge of the law. Couples who decide to separate have likely incurred debt together, and may have accumulated property or other sources of wealth. Those and similar issues require attention in order to ensure that each person emerges from the separation process with a fair and equitable resolution.
Of course, the most important assets to be addressed are the children that come from that relationship. Couples who chose not to enter into the legal contract of marriage are nonetheless responsible for the products of their relationship. Johnson Mediation are uniquely qualified to help you understand and get through the difficult issues related to your separation.
Mediation Services MN
We have the experience and knowledge to help you navigate through the complex world of separating property, assigning responsibility for incurred debts, and determining the best possible solution for custody and visitation rights for your children. We operate on the belief that if you have decided to separate, you have a better chance of emerging from it whole and healthy when you are able to address the issues that exist between you and your partner. And though children should never be reduced to "issues," the reality is that the well -being of your children should be foremost on your mind.
Our trained mediators will empower both you and your separating partner to find solutions to the issues you face that work best for you and your family, rather than relying on the court system to make that determination. For more information or to schedule a free consultation, call us at 952-401-7599.