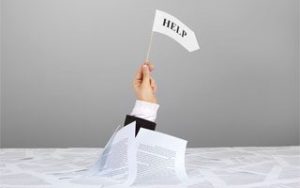 There probably are not many statements more obvious than, "ending a significant relationship is difficult."  Major transitions in relationships—divorce for married couples and separation for non-married partners—is difficult in the best of circumstances.  If you and your partner are not married but are in need of assistance with your separation process, Johnson Mediation can help you.  We can be especially helpful to you if you share children. Located in Chanhassen, Minnesota, we have help many couples separate and go on with their lives.
Mediation Services for Non-Married Couples
Our mediation services are comprehensive, and we have worked hard to understand the full range of experiences that couples—both married and unmarried, parents and non-parents—go through.  The separation process may not have the same legal dynamics as divorce, but the practical, psychological, and emotional tolls can be just as high.  What tends to make things even more difficult for separating couples is that many do not realize that there are mediation services available to them.  Johnson Mediation wants to change that.
Separating Partners Mediation Services
The mediation process is unique, effective and painless, especially when compared to traditional litigation. Mediation for couples who are not married maximizes the focus on resolution of conflict, employing healthy and productive strategies, and helping both parties recognize the good qualities in the other.  It may be idealistic to think it possible to succeed 100% in each of those areas, but sometimes incremental improvement provides the kind of hope that is necessary to move on to the next chapter of life feeling optimistic, positive, healthy and prepared.
Johnson Mediation has extensive experience in virtually every area of mediation. Our team understands that relationships are complex and unique.  Because mediation is by its nature adaptive, and this often means that separating couples find it much easier than expected to address their concerns and resolve their conflicts.  Common issues that can be addressed include division of property, assets or debts, and creating a child custody agreement if you share children.
Experienced and Trusted Mediators
If your relationship is coming to an end, you want to have confidence in the mediator that you partner with.  Johnson Mediation has worked hard to earn a reputation for offering experienced mediators, high quality mediation services, and affordable pricing.  And while we would never wish separation on any couple, the reality is that it happens to the best of us.  We want to help you however we can.  To schedule a free consultation, give us a call at (952) 401-7599, and we will be happy to talk with you further.