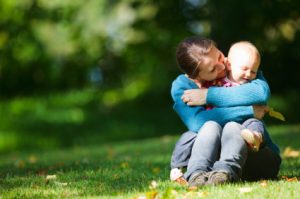 For many couples, your relationship does not end when you sign your divorce papers. If you are ready to move forward with your life, you may look to that moment as the end of your relationship, but it can be simply the beginning of a new phase of your relationship. No matter how you settled your divorce and how much conflict was between the two of you, post-divorce mediation can help you manage new issues that come up after your divorce is final. Johnson Mediation specializes in post-divorce mediation for those in the Chanhassen, Minnesota area.
Marriage is complicated and divorce is complicated, and it most often leaves you connected to your ex-spouse even after you have moved on with your life. This is especially true if you share children and are co-parenting. Living in different homes and sharing custody can cause additional conflict between parents that can be difficult to resolve. The mediation team at Johnson Mediation can be a resource to help you find common ground, so that you can resolve the issues you face without spending precious time and money on costly litigation.
Benefits of Post-Divorce Mediation
There are many important benefits of partnering with a mediator to resolve issues after your divorce is final. Mediation keeps you from having to rely on the court system to solve issues as they come up. The court system is often backed up so they cannot get to cases as quickly as is necessary. Mediation is a less formal but equally effective way to encourage positive communication and lay a solid groundwork for working together, rather than against each other. Mediation is less expensive than going to court and generally reduces conflict rather than increases it. Mediation empowers you and your ex to find solutions that work best for you. It is entirely confidential and can even be handled virtually, during these uncertain times.
Effectively Resolve Conflict After Divorce
It is normal for your relationship with your ex to continue even after your divorce is final. Our team can help you navigate this new phase of your relationship in a healthy way. We can help you resolve issues about custody, visitation, parenting time, finances and any other issues that have come up after your divorce is final. Mediation gives you the opportunity to resolve these issues and puts you in a better position to face issues that come up in the future. For more information or to schedule time for a free consultation, call 952-401-7599.