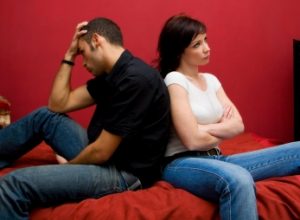 Signing divorce papers may be the official end to your marriage, but it is often just the beginning of a new phase of your relationship. There are many issues that can come up once a divorce is final that might not need litigation, but that cannot be resolved without assistance. Post-divorce mediation is ideal for solving a wide range of issues that come up after a divorce is final. So, when you find that you and your ex-spouse cannot agree on an issue about child custody, or child or spousal support, contact the team at Johnson Mediation for assistance.
Resolve Issues Post-Divorce without Litigation
The court system is simply not set to manage every disagreement after a divorce is final. However, it is common for a difficult issues to come up after a divorce that a divorced couple needs help managing. It is difficult to anticipate all problems that may come up after a divorce is final, and mediation can help you resolve these issues without involving the court. Most often these issues are related to co-parenting after a divorce. Some common issues that can be resolved in post-divorce mediation include:
Disagreements about medical care, education or religion: As children age, their needs change and it is normal for parents to have differing opinions about important decisions related to medical care, education or religious preferences. Mediation offers a neutral environment where these issues can be discussed and resolved.
Child Custody  Agreement Changes
Proposed changes to child custody agreement: Changes to a custody agreement can be necessary in the event of a move or when a child gets old enough to express their own wishes for where they spend their time. A mediator can help make necessary adjustments to a child custody agreement.
Child Support Payments
Problems with child support payments: If your ex-spouse is not paying child support as the court has ordered, you can attempt to resolve this via mediation before proceeding to the court. A change in income (promotion or job loss) can also be a signal that child support payment amounts need to be reviewed.
Resolve Issues Post Divorce Without Litigation
Johnson Mediation specializes in helping couples who have finalized their divorce handle problems that come up.  Our experienced mediators can help you find ways to solve the problems you face, even when tensions are high. For more information about our post-divorce support services, call our team at 952-401-7599.