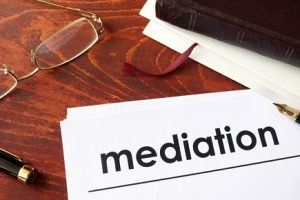 A toxic divorce can mean different things to different couples. For some, it is characterized by intense conflict, anger and feelings of hostility, feelings of judgement or being married to a narcissist spouse. For many, the conflict can spill into all aspects of your life and make it feel unescapable. If you have decided that it is time to finally take that first step toward divorce, Johnson Mediation can help. Our team has experience reducing the level of conflict surrounding a toxic divorce and can give you the support and resources you need to finally move forward.
Navigate Your Divorce with Less Conflict
Johnson Mediation offers mediation services that can be effective even if your marriage is toxic with high conflict. When you go through a court battle and hire lawyers, the divorce process becomes even more contentious. Everything becomes a win/lose battle and the fact remains, no one actually wins. When you decide to try mediation, you can rely on your professional mediator to help you find ways to compromise, after you define your goals and maintain honesty and transparency. If you share children, it is even more important to put them first and put your conflict behind you.
Jeff Johnson of Johnson Mediation has been through a toxic divorce himself, so he has firsthand experience with what you are going through. It can be hard to see it in the moment, but you can move forward and find peace after a toxic marriage and a toxic divorce. Focusing on your future rather than your past is the first step. Jeff will also work to help improve overall communication style. Instead of communicating with emotion, Jeff encourages a more transactional communication style. You can focus on each part of the divorce settlement one decision at a time. When you let go of the toxic communication and focus on finding solutions rather than attacking your spouse, the divorce process can go very smoothly.
Professional Divorce Mediation Services in MN
Once you have made the difficult decision to divorce, it is time to let go of the toxicity and pain. Focus on settling the terms of your divorce so that you can both move forward and leave the pain behind. Johnson Mediation can help you navigate your toxic divorce and reduce the overall conflict. For more information about our divorce mediation services for those in the Minnesota area, call us at 952-401-7599.