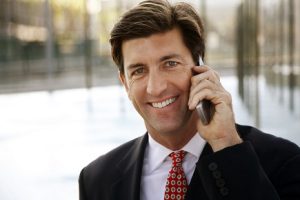 To be good at divorce mediation requires the development of many different kinds of skills. Good divorce mediators must have natural empathy, knowledge of divorce law (specifically Minnesota divorce law), excellent communication skills, even better listening skills, and the capacity to solve problems. In addition, good divorce mediators empower their clients to move on to the next chapters of their lives.
Johnson Mediation understands that every adult relationship is different. As a consequence, each couple that comes to us having decided to pursue divorce will have different and unique dynamics. That means that the path we take to getting to the divorce decree will be different and unique. Combining the unchanging qualities like communication skills and knowledge of Minnesota divorce law with the potentially wildly different qualities of each couple's relationship results in the need for treating each couple as though they are our first divorce mediation.
Divorce Mediation Can Resolve A Wide Variety Of Conflicts
It is a powerful combination in that it means that we can be equally effective for couples who experience extreme conflict and couples whose cases are more amicable in nature. Our expertise also extends to couples with complex financial entanglements, and to those without such complications. We work with couples whose conflict reaches its apex around issues related to custody and visitation of their children, and we work with couples who have no children. In all cases, and with all possible combinations and degrees of conflict in mind, we excel because we respect and listen to our clients.
There are more immediate and practical benefits to choosing divorce mediation to end your marriage. Seeking divorce through the Minnesota court system is time consuming and expensive. In fact, it is now more common than ever for judges to require that divorcing couples first seek the services of a mediator before proceeding through the court system. In the vast majority of cases, divorce mediation is sufficient, and the couple is able to complete the divorce process without having to get on the court's docket. That is one of the many reasons that divorce mediation has become the preferred method for completing the divorce process.
Experienced Minnesota Divorce Mediator
As appealing as spending less time and money on divorce may be, care should still be taken to select a divorce mediator with a positive reputation and a proven track record. Johnson Mediation has earned both. For more information, or a free consultation, call us at (952) 401-7599.