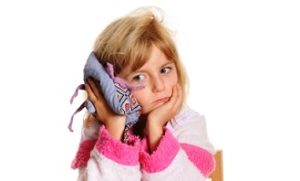 A divorce agreement is the written document that outlines the decisions (or agreements) that you make with your ex about the outstanding issues in your divorce. Very often, a divorce agreement covers the division of all of your joint property (including assets and debt), an outline of your parenting plan and/or custody agreement and spousal or child support (if necessary). Johnson Mediation can help you through the process of developing your divorce agreement through the mediation process, rather than having to go through the litigation process.
What Does A Divorce Agreement Include?
A divorce agreement is best determined by the individuals who know your family best – YOU. Rather than leaving these major life decisions in the hands of a judge, mediation empowers you and your ex to work through the issues in front of you and come to a resolution yourself. In many cases, mediation produces a better long-term outcome and one that needs less changes in the future. So, mediation can save you time, money and long-term stress. Even if you do not settle your divorce in the court, your divorce agreement will still be filed with the court as a legal document. The staff at Johnson Mediation can guide you through every step of the process and handle the final step once you have reached your agreement – filing it with the court.
Your divorce agreement will cover many details that will outline how you will co-parent, how you will split your assets (including any property, cars, retirement, investments, etc.). You are required by law to follow the terms of your divorce agreement. In the event that the divorce agreement needs to be amended in the future, your mediator can facilitate a discussion well after your divorce is final. This can be extremely convenient so that you do not have to spend additional resources on litigating these changes. Mediation generally reduces the conflict between two opposing parties, and litigation can increase it. Mediation can make it easier to come to a divorce agreement and gives you and your ex the power to make many of these decisions yourself.
Can You Create A Divorce Agreement Using Mediation?
Johnson Mediation brings professional and personal experience to the mediation process. We understand Minnesota law and can guide you through the divorce process in a supportive and compassionate way. Our founder, Jeff Johnson has been through a difficult divorce himself and has a vested interest in helping others navigate this difficult time. For more information about our divorce mediation services and a guide for creating your divorce agreement, give us a call at 952-401-7599.