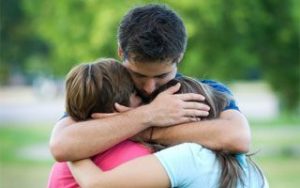 The Social Early Neutral Evaluation (SENE), was started in Minnesota several years ago in one county and has been adopted throughout many parts of the state. It is considered one of the norms when deciding custody for divorcing parents.
A Social Early Neutral Evaluation is a form of mediation because it helps dispute disagreements and create common grounds that both parties are happy with. These meetings are voluntary and non-binding. Although with normal mediation, the mediator will not take a position, yet with SENE the mediator's task is to give recommendations they see as best fit for both parties.
Who is involved in a SENE?
Usually, a SCENE involves both parties and their attorneys and two court-appointments custody evaluators. Each parent will be able to give their reasoning for what they would like for custody and parenting time. The evaluators will ask questions. At the end of the meeting the evaluators will give their recommendations for what they see best for both parties and the children.
What happens after?
Although this practice is usually helpful, it is important to remember that these meetings are non-binding and if you do not feel satisfied with the outcome you do not have to agree on it. The process is confidential, and your rejection of a the evaluators' recommendations will not be known to the Court or to any future custody evaluator.
If the two parties settle, a copy of the agreement is sent to the presiding judge. If a full agreement can't be reached, a report is delivered to the judge outlining that a full agreement was not reached. The meetings are confidential and the ENE team members cannot be called in front of the judge to discuss any information shared at the meeting. If the case doesn't settle, the judge will likely consult with both individuals and their attorneys to determine next steps, which could include mediation, an additional expedited evaluation of any remaining issues, or what is referred to as a full custody evaluation.
Johnson Mediation is located in Chanhassen, Minnesota and is here to serve the great metropolitan area. He offers safe and constructive support to couples going through a divorce to help both parties work together to find a common ground that will work best for both of them, and in the case of children, for their children. Early Neutral Evaluations of any kind can be incredibly complex, and may not be agreed upon. For more information on navigating these sometimes confusing family law procedures, feel free to reach out to Jeff Johnson and his team today.