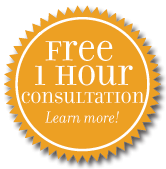 Johnson Mediation provides comprehensive divorce mediation services for residents of the Southern Metro area and we would be happy to help you navigate your divorce process from start to finish. One easily overlooked aspect of divorce are the stages leading up to divorce. Johnson Mediation offers pre-divorce mediation consultation services for couples who have questions about the process or are in need of support in making the decisions that are best for them.
Pre-divorce mediation services are sometimes overlooked because many couples fight against divorce for many years until they realize that there is just no other decision to be made. Most couples spend tremendous amounts of energy doing all they can to salvage their marriages, and when the reality hits that their relationships will not survive, they find themselves suddenly in the midst of the confusing and overwhelming processes of divorce.
Professional Support Before your Divorce
Johnson Mediation can help with each component of your divorce. If you and your spouse have talked about the possibility of divorcing, but have not yet moved forward with the process, we can help you by answering all of the questions you have about the divorce process. Our goal is not to lure you in and convince you to use our services for the sole purpose of divorcing. Our goal is to help you and your spouse find resolution to the issues between you and find relief from the stress and conflict has been building. Pre-Divorce Mediation is designed to help you make the decisions that are best for you, and our team is committed to helping you throughout the process.
Pre-divorce mediation emphasizes the benefits of mediation and can even help you determine if you want to move forward with a divorce. Mediation is built on the idea of finding a middle ground between the two parties. Choosing to work with a divorce mediator like Johnson Mediation does not lock you in to one outcome; instead, it provides you with options. We use our critical thinking skills and our experience with Minnesota divorce law to give you the most accurate information to help you make the choices that are best for you. We offer divorce mediation, divorce coaching, parenting consulting, parenting time expeditor services, early neutral evaluations and post-divorce support. When you work with our team for pre-divorce mediation services, we can ensure that you are able to take advantage of the support that will work best for you.
Comprehensive Divorce Mediation Services in Southern Metro
Working with Johnson Mediation will empower you with knowledge of the processes associated with the resolution of conflict, as well as with the specific processes related to divorcing in Minnesota. Johnson Mediation is committed to helping our clients find the best possible solutions for them. To schedule some time to talk with us, call us at (952) 401-7599 and we can schedule a free one-hour consultation with a member of our team.