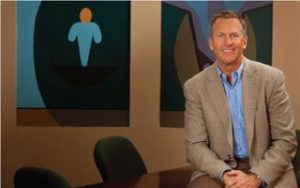 When you are going through a divorce, it takes every ounce of your time, energy and focus. For many, it is difficult to think past the divorce and how you will interact with your spouse once the divorce is final. If you have kids together, while your marriage may end, a new phase of your relationship will begin — co-parenting. And, for all who have recently been through a divorce, you may also feel a sense of grief, loss and pain. All of these new feelings are a normal part of the process of moving on. Johnson Mediation can help you process all of the feelings and emotions after your marriage ends, and help you find a way to move forward after your divorce.
Post Divorce Help
After a divorce, you have the opportunity to build a whole new life, one that can include new routines, new interests and new people. Cutting your ex-spouse out of your life may be very difficult and feel very strange at first, given your past together, but this can also be a great time for reflection and to explore new things and think about your new goals and aspirations. Having support through this part of the process is critical, as it can be difficult. Family, friends, co-workers, neighbors and even complete strangers can offer important sources of love and support. In addition, the professionals at Johnson Mediation can help provide support for financial, emotional, or even physical challenges after a divorce.
Recovering After Divorce
One important thing to realize after a divorce is that you are not alone, and you should not have to face this transition alone. Surrounding yourself with trusted confidants, both personal and professional, can help you find your footing and find your way forward. Processing your feelings of grief and loss are a part of this process. If you live in the Chanhassen, Burnsville, or Shakopee, MN area, Johnson Mediation can help you work through these feelings and develop strategies for coping. We can also help you develop new routines after a divorce and come up with ideas of how to fill the "free" time that you now have.
As sad as the end of a marriage is, it is also a chance for a new beginning. Partner with the team at Johnson Mediation to help you find your way forward. Call us today at (952) 401-7599 or email jeff.johnson@johnson-mediation.com for more information.