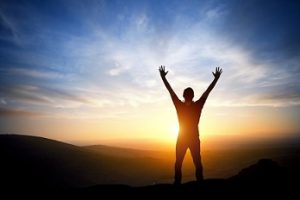 When you are in the middle of the divorce process, all you can likely think about is when it will be over. When will you be able to stop thinking about the next problem to solve or the next stressful interaction? You may feel drained and depleted because of all of the change in your life – and you may be worried about how your kids are adjusting to their new world. While it may be hard to face, the impact of your divorce does reach well past the date that you sign your divorce papers. When you have spent a significant amount of your life closely connected to another individual, it can take some time to truly unravel all of the threads that tie you together.
Coping With The Loss Of Your Marriage
Johnson Mediation offers post-divorce support for families who have recently gone through the divorce process. This support includes supporting you as you process the loss of your marriage and your nuclear family and can help you find a clear path forward for your future. Developing new routines and filling alone time are important components of adjusting to your new normal. This support is unique to you – in other words, our team will help you process the emotions that you feel. We understand that every divorce is unique, and we will work to understand exactly what you are going through, the specific challenges that you face so that we can provide the support that you need, when you need it.
Very often, one of the hardest things about moving forward with your life is finding a new routine, new activities to keep you busy and a new focus. Divorce can bring financial, emotional and logistical challenges and can leave you feeling alone and sometimes very sad. The loss of your marriage is something that deserves to be grieved and we can help you navigate this time period in a more positive and productive way. We can help you map out a new routine, think about communication strategies for your ex and come up with ways to maximize the time you have with your children. You will feel the support you need to take those steps toward a new future that you have control of.
Post-Divorce Support Services In Minnesota
If you would like to learn more about Johnson Mediation's post-divorce support services, we offer both in person and online services. Give us a call at 952-401-7599 to schedule a time for a free consultation.