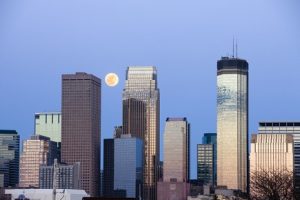 The most common reason to seek help after your divorce has been finalized is that your former spouse is acting in violation of your divorce agreement in some way. If a divorce process has been contentious and filled with conflict, it is not out of the realm of possibility that a former spouse could act spitefully or bitterly and try to make your life more difficult. When divorcing couples work with a qualified divorce mediator, that kind of behavior is less likely because of the emphasis on collaboration, cooperation, and mutual problem solving. However, most circumstances have exceptions, and mediated divorces have been known to result in post-divorce conflict. Johnson Mediation offers post-divorce help for individuals who find themselves with questions, conflict, or continuing disagreement with their former spouses.
Reasons For Post-Divorce Support
Disagreements over the terms of a custody agreement or divorce settlement may be the most obvious reason a family may need post-divorce help, but it is not the only example. There are times when an individual, following the finalization of their divorce, struggles to make sense of what happened in their marriage that caused it to fail. Those struggles can cause the person to feel sadness, despair and depression. It may manifest in an inability to concentrate, becoming less efficient in their jobs, or perhaps failing to pay their bills on time. No matter the reason for the struggle, the team at Johnson Mediation can provide helpful support after a divorce is final, that helps an individual move forward with their life.
It is also possible that post-divorce help can be needed because of a minor reason, such as a divorce agreement that needs a small adjustment. When a divorced couple discovers that there is a missing component to a divorce agreement or that an adjustment needs to be made in order to allow the agreement to work better, we can help by amending the divorce agreement. Doing this makes the agreement more accurate and easy to follow making it more effective for the divorced couple. In such cases, it is quite common for the divorced couple to discover this need without any conflict. The mutual recognition of the need to alter the divorce agreement can sometimes improve their post-divorce relationship by demonstrating that they can find common ground.
Post-divorce Mediator in MN
Whatever the reasons that you may need post-divorce support, know that you can count on Johnson Mediation to provide the same level of professionalism that has made us such a highly sought-after divorce mediation source. Call (952) 401-7599 to schedule a free consultation.