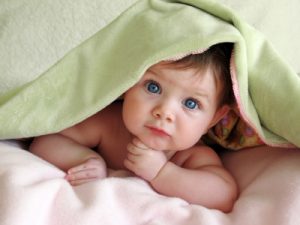 Parenting Time can be a contentious issue in divorce. If parenting time is mediated by a team like Johnson Mediation, you may find yourself feeling a sense of relief you did not know was possible during and after your divorce. The role of a parenting time expeditor is to help you and your divorcing spouse find the right balance of time spent with your children. Johnson Mediation's approach to parenting time has helped many clients, and we are confident that it will help you.
Divorce is difficult. And when you have children, divorce is potentially devastatingly hard. Children are vulnerable to the emotional stress that accompanies the major change that divorce brings. When a qualified parenting time expeditor helps you navigate the divorce process, your children will be better able to adjust to the major change of your divorce. They will feel stability sooner than they would otherwise.
Navigating Divorce with Children
We can help you find the right balance of the time your children spend with you and your former spouse. We base our work in advocating for vulnerable people, and divorce is one of the guaranteed sources of vulnerability in life. Our parenting time expeditor can help you restore stability to your life, your former spouse's life, and—most important—the lives of your children. The overall goal for a parenting expeditor is to help you and your former partner reach an agreement on the custody dispute in question. If this mediation process does not end up working, the parenting time expeditor will gather together all of the information and make a decision. At that time, if one of the parties disagrees with the decision of the expeditor, the issue can then be brought before a judge in court.
Parenting Time Expeditor Minnetonka, MN
Following your divorce, the time you spend with your children will likely feel different. For many people, there is a new awareness that time with their children should not be taken for granted. We will help you and your former spouse develop a workable and agreeable schedule for spending time with your children. Hiring a parenting time expeditor can save you money, time and is 100% confidential. This is often a much better option than hiring attorneys and waiting on court dates, which can make the divorce process even more difficult.
If you and your child's other parent live or work around the Minnetonka area and need help reaching an agreement on a parenting dispute, contact Johnson Mediation at (952) 401-7599. Jeff Johnson and his staff with be happy to help.