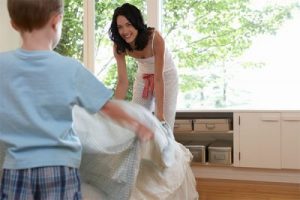 Johnson Mediation serves parents of divorce who are trying to find the most effective way to manage the time they spend with their children. Our team provides a wide variety of parenting support services to those living in the communities of Chanhassen, Bloomington, and Richfield, MN, with the goal of helping couples solve difficult parenting issues that arise during and after divorce, without having to go to the court system. One such service is a Parenting Time Expeditor. According to Minnesota statute 518.1705, the goal of a Parenting Time Expeditor is to assist divorcing or divorced couples with issues involving their children, specifically surrounding parenting time, which is also often referred to as visitation.
Understanding the Parenting Time Expeditor Process
The Parenting Time Expeditor process has many benefits, chief among them is that structure is provided to parents who have likely otherwise had trouble coming to agreement on even the simplest matters of dividing parenting time. The process can also save a couple money and time while maintaining confidentiality and privacy. If you and your ex-spouse have a dispute about an issue (big or small) related to parenting time, the Parenting Time Expeditor will function as a neutral party and will meet with both parents to gather information so that your dispute can be settled. The goal is to help parents find resolution about parenting time via mediation. If resolution cannot be reached, then the issue can be brought before a judge in the court system. A Parenting Time Expeditor can be appointed by the court, at your own request, or the request of your child's other parent.
It may seem as though employing a Parenting Time Expeditor to determine something as important as parenting time could work against you. However, working with the staff of Johnson Mediation will help you understand that your situation will be treated not only with professionalism, but with care and understanding. Our team will focus on you, your family and your future and will work to find solutions for your family that put your children first. Our team at Johnson Mediation emphasizes the importance of total family health in light of the stress of divorce.
Solve Parenting Time Issues Without Going To Court
Before the development of such resources as the Parenting Time Expeditor, divorced couples who could not reach a resolution about time spent with their children were forced to allow the courts to decide.
This process can take significant time, and is very costly, both emotionally and financially. Johnson Mediation can help you solve these issues without going to court. For more information or to speak with a member of our team, call Johnson Mediation at (952)-401-7599.