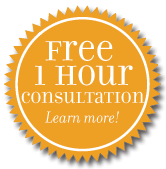 Johnson Mediation offers Parenting Consultant services for people who live in Chanhassen, Shakopee, Bloomington, and surrounding communities in Minnesota. If you are in need of the legal, mediation, and counseling services of a Parenting Consultant, Johnson Mediation can help. A Parenting Consultant can help your family navigate difficult issues surrounding Parenting Time (also referred to as visitation), discipline and parenting style, schedules, school placement, and extra-curricular activities. Parenting Consulting is entirely voluntary and is not able to address custody or financial issues.
What Is A Parenting Consultant?
Parenting Consulting is not mandated by a court. Instead, it is a service that was developed by a group of Minnesota consultants with expertise in the realm of family dispute, with specific attention to issues covered by Minnesota law. As a result of the work of this group of professionals, couples pursuing divorce in Minnesota were given an alternative to the court system's slower and more expensive divorce processes. Court procedures as they relate to divorce tend to be more traditional and rigid, especially as they pertain to child custody, parenting time, school and after school activities, and children's health care issues.
So if you have decided to pursue divorce, and your circumstances make you think that you can resolve conflicts without going through the more traditional court system, consider reaching out to Johnson Mediation for a free consultation to see if our services match your needs. Johnson Mediation will help you identify areas of agreement and compromise, meaning that you will be able to address conflicts with your spouse in a more open, honest and transparent way. Doing so will create greater potential to reach resolution of those issues too.
Putting Your Children First During and After A Divorce
If you are navigating a divorce and you have children, a Parenting Consultant can be enormously helpful as you try to make sense of how to parent your children following the divorce. Couples who cannot afford expensive lawyers to fight for them through the courts really should consider opting for mediated divorce, and when children are involved, a Parenting Consultant can be invaluable. Johnson Mediation will help mediate parenting issues that may arise and help you and your partner to come to a decision that is in the best interest of your child or children. And, if you cannot make a decision with your parenting partner, our Parenting Consultant has the authority to make decisions that are in the best interest of your kids.
Johnson Mediation provides excellence in the area of Parenting Consulting. Children are perceptive and certainly feel the impact of their parents' divorce, even if they appear to be unfazed by it. When adults are ending their relationships, they can find it hard to pay close enough attention to their children's experience of that conflict. In such cases, a good Parenting Consultant can go a long way toward helping you family move forward after a divorce. Call (952) 401-7599 for more information.