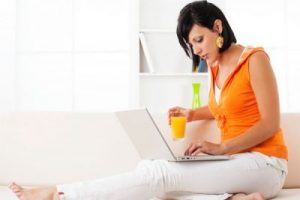 These last several months have been like no other. As our country tackles the COVID-19 pandemic, we have learned about such things as social distancing, mask wearing, virtual school and many of us have worked from home for the first time in our careers. We have all had to adapt to new aspects of daily life, school and work. During this time, we have also had the chance to spend more time at home with our immediate families, put less miles on our car, and just slow down a bit. For many families, this has actually been very stressful. If you and your spouse have been considering a divorce, these last several months may have solidified your decision. If that is the case, Johnson Mediation can help you. We are offering online mediation services right now to allow families to move forward with their lives, even during these difficult times.
Why Should We Try Online Mediation?
There are many benefits to considering online mediation to settle the terms of your divorce. You can complete the virtual sessions from the comfort of your own home at a time that is most convenient for you. If you and your spouse already live separately, you can both participate at the same time from two different locations. All you need is a device (phone, tablet, computer) and an internet connection. Our staff is trained to complete all aspects of a mediation session virtually, so that you do not have to wait until restrictions are lifted to move forward. Mediation allows you to resolve issues related to how to fairly and equitably divide your joint property, how to create a parenting plan and custody agreement that puts your children first and even whether or not to consider spousal maintenance and/or child support.
Just like in-person mediation services, you will be empowered to make these decisions yourself instead of leaving them in the hands of a judge during a litigation proceeding. The Minnesota courts are also encouraging all couples to attempt alternative dispute resolution (like mediation) before proceeding through the court system. Mediation is a fraction of the cost of litigation and takes less time to complete which can reduce the overall stress of the process on your entire family.
Are Mediation Services Available Online
The team at Johnson Mediation understands that this has been a difficult time for many families. If you are ready to move forward and divorce is the best path forward for you, give us a call today at 952-401-7599 to schedule a free online consultation.