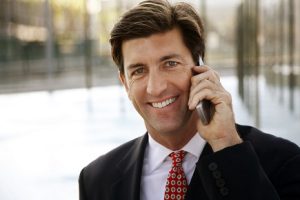 There are countless divorce statistics that you can find online if you do a quick search: Nearly 50% of marriages end in divorce. Over 40% of first marriages end in divorce. Based on data from the US Census, both marriages and divorces are down in the US. Nevada has the highest divorce rate and Illinois has the lowest divorce rate among US states
But statistics are not always that useful – they can show trends, but certainly do not represent an individual situation. Statisticians gather and measure data about a certain thing and analyze that data to produce ways to describe how that data relates to each other. This can be interesting and surprising, but when you are going through a divorce yourself, it is not all that helpful. What is more helpful is finding the resources and support that you need individually to get through the challenge you and your family face. This support can come from your family members, friends, co-workers, a faith leader, mentor, or a professional counselor, attorney, financial advisor and/or mediator.
Divorce Mediation And Parenting Support Services
Johnson Mediation offers unique online divorce support for couples in the Minnesota area. Our services range from online divorce mediation to individualized divorce coaching to parenting consulting and post-divorce support. We strive to support you and your family through the entire divorce process. We can answer your questions and even help you decide what kind of professional divorce support services will best meet your needs. We do not focus on statistics–we focus on helping our clients take those difficult steps forward once you have decided to end a marriage.
One of the main things that our team offers is the ability to resolve all aspects of your divorce including custody arrangements with less of a financial burden. Separating your household is expensive enough but adding in thousands and thousands of dollars in legal fees can make the process significantly more stressful. The Minnesota courts now ask couples to try mediation or another Alternative Dispute Resolution technique to settle the terms of a divorce before moving through the traditional court system. This is because the court system is backed up and cannot possibly give families the support necessary to navigate the process in a healthy way.
Navigate Divorce With The Support You Need
So, if you are facing divorce, you are more than a statistic. Your family is important and can get through this process with minimal stress and heartache. Let the team at Johnson Mediation provide you with strong and professional divorce and parenting support. Call us today at 952-401-7599 to schedule a time for a consultation.