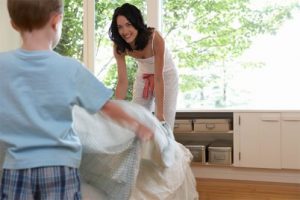 Navigating a divorce is extremely difficult, even during normal times. However, the events of the recent months have made navigating daily life more complicated and this is impacting our relationships and our ability to problem solve and move forward. Johnson Mediation is offering virtual divorce coaching for those who are looking for individualized support from a professional. No need to meet in person. Everything is accomplished on Zoom in the comfort of your own space.
Here are some of the most common issues our divorce coach can help you with:
● Understanding your options through the divorce process.
● Identifying and communicating your priorities for the divorce settlement to your ex.
● Help you make important decisions about how to manage issues around interactions, communication, and co-parenting.
● Drafting and editing documentation that outlines your parenting plans and custody details.
● Managing the emotional component of your divorce
● Developing strategies for positive and productive communication with your ex during and after divorce.
● Developing a plan and focus for your life after divorce.
Effective Virtual Mediation Services
Given the concerns about the COVID-19 pandemic, we are now offering all of our mediation services virtually, including divorce coaching. There is absolutely no reason why you need to wait to get the support and help you need to navigate your divorce. We can provide this support online, all that you need is an internet connection and a phone, tablet, or a computer. We find that our online coaching and mediation services are equally effective as are our in-person services. This will help to keep you, your family and our staff safe and healthy during this uncertain time.
Divorce can cause conflict, stress, and an emotional difficulty for you and your family. If you are struggling to understand the process and feel like you could benefit from some focused support, a divorce coach might be a good next step for you. Your coach will be flexible to meet your unique needs and can be helpful no matter where you are in the process (beginning, middle or end). A divorce coach will serve as your advocate and can help you process the emotional burden of divorce, devise a plan for moving forward, and help you make the difficult decisions along the way.
Experienced Divorce Coach in MN
Johnson Mediation has been offering high quality, responsive divorce mediation services to clients in Minnesota for many years. Jeff Johnson brings professional strength and a personal understanding of what divorce is like, having been through a difficult one himself. For more information about our virtual mediation services, including online divorce coaching, call 952-401-7599 to schedule a time for a free consultation.