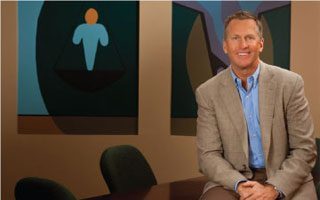 Johnson Mediation provides mediation assistance to non-married couples who are separating in the communities of Chanhassen, Shakopee, Richfield, Bloomington, and many others in Minnesota. One aspect of mediation that is sometimes overlooked due to the attention that is necessarily given to divorce mediation is that non-married couples also need mediation services when they choose to separate. Non-married couples may not realize that they can seek mediation when their relationships falter. The fact is, non-married couples and domestic partners also accumulate wealth, debt, property and belongings together and may co-parent children just like married couples do. Non-married couples are equally eligible to benefit from mediation services to help close one chapter of life and move forward.
Benefits of Mediation For Non-Married Couples
For couples who are not married and who may be facing the end of a relationship in which property is shared and/or children are involved, things can become much more complicated than the members of the couple might expect. Mediation is a tool that can be used for non-married couples to resolve issues such as division of property, assets, and debts, developing a parenting plan (or custody agreement) and determination of any child support payments that may be appropriate. Mediation offers many benefits to non-married couples including:
● It allows both parties to have a voice in the process
● A flexible process so you can resolve issues that are relevant to your unique situation
● Mediation is entirely confidential
● Mediation can be used during a break up as well as after a breakup when circumstances change related to child custody arrangements, for example
● Mediation is cost effective and efficient.
Moving Forward Toward a Healthy Future
Johnson Mediation is built on the belief that couples who are seeking to end their relationship have a better chance of emerging from the relationship whole and healthy when they are able to clearly identify the issues that are present, and the feelings that accrue to those issues. It is important to know also that non-married couples and domestic partners have financial and legal responsibilities just like legally married couples do. And, they also have access to services like those provided by Johnson Mediation to help them through difficult times like those described above.
Our team at Johnson Mediation can help you make sense of the processes associated with non-married separation. We will help you put things in proper order and resolve the issues that are unique to your situation so that you and your children are well taken care of. For more information about mediation services for non-married couples, call us today at (952) 401-7599.