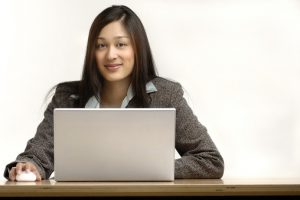 The COVID-19 pandemic has caused significant disruption in our daily lives. Many of us are working from home indefinitely, have children home completing school virtually and are asked to wear masks when we enter a place of business to slow the spread of the virus. For the last several months, time has seemed to slow down and it has been difficult to get routine tasks outside of the house completed. If you are in the process of a divorce or are beginning to think that's where your marriage is headed, you may think that you have to put this on hold like so many other things right now. However, that is not the case. Johnson Mediation is now offering non-contact divorce options for couples in Minnesota.
Virtual Divorce Mediation Services in MN
Mediation can very easily be moved from several in-person sessions to a 100% virtual setting. Our team realizes that this is a stressful time and you may not want to have several mediation sessions in a room with your ex and a trained mediator. You may have also decided it is not wise right now to go through the litigation process as the court system is currently very backed up due to the impact of the virus. But, there is no reason you have to wait until the pandemic is over to move forward with your divorce. Mediation can help you settle all aspects of a divorce including how you divide your property, assets and debts, creating a parenting plan that outlines how you and your ex will share custody of your children, and determining whether or not child support or spousal support is needed in your case. Our team has successfully moved all sessions to a virtual format, so you do not have risk exposure in order to move this part of your life forward.
Benefits Of No Contact Divorce Mediation Sessions
There are many benefits to virtual mediation sessions. You can participate in the comfort of your own home, without the stress of having to be in the same room as your ex. Our schedule is very flexible, so it is easy to find a time that is convenient for you. Mediation is confidential and based on compromise, so you are empowered to work out your differences in a positive and productive way, without increasing the conflict between you and your ex. Mediation is also less expensive and less stressful than a court battle. For more information about our non-contact mediation options, call us at 952-401-7599.