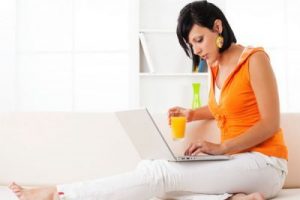 The word neutral is likely not the first word that comes to mind when you think about divorce. Divorce is generally characterized by high emotion, intense conflict, anger, blame and difficulty. This dynamic may have been in place for many years between you and your spouse, with very little possibility for change. Unfortunately, in traditional divorce cases that are litigated in the court system, conflict can actually rise during the divorce process, pinning the two parties against each other even further. However, there is another option for settling the terms of your divorce. Mediation is a cost-effective and efficient method to resolve all aspects of your divorce with the help of a neutral third party. Johnson Mediation offers divorcing couples the assistance of a neutral divorce specialist in Chanhassen, MN.
Role of A Neutral Divorce Specialist
As your mediator, your divorce specialist can help you and your divorce resolve issues like how to equitably divide the property and assets that you share, how to draft a parenting plan that puts the needs of your children first, and how to discuss issues like whether spousal support and/or child support should be considered for your set of circumstances. Adding neutrality provides many important benefits to the divorce process including:
● Empowers you to make decisions for yourself: Instead of putting your fate in the hands of attorneys and ultimately a judge, you and your spouse work together to come up with solutions for your situation that make sense for your family. Our trained and experienced neutral divorce specialist will focus on providing an open and honest forum where this dialogue can happen and keep you focused on your goals and productive discussion.
● Gives you the best chance for these decisions to work in your family: Mediated divorces have a higher success rate when it comes to both parties being able to stick to the decisions made because each person has stock in making the divorce work.
● Provides complete confidentiality: It can be difficult to share your personal divorce story over and over with lawyers and in a courtroom. When you choose mediation, your divorce proceedings are entirely confidential.
● Reduces overall stress of the situation: Divorce mediation is less expensive than a litigated divorce and also takes less time which can reduce the emotional and financial stress of divorce.
● Provides a foundation for healthy cooperation moving forward: If you share children, your divorce is not the end of your relationship. Mediation lays a strong foundation for future communication as co-parents and models positive behavior for your children.
Divorce Mediation Services in Chanhassen, MN
If you live in Chanhassen and would like more information about working with our neutral divorce specialist at Johnson Mediation, call us at 952-401-7599.