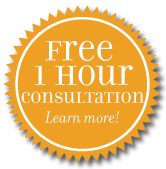 If you have decided to pursue mediation to settle your divorce, there are many things that you may be wondering about. How long will the process take? How much will it cost? Is it confidential? And, will the mediator really be neutral, or will he/she favor one party over the other? The experienced team at Johnson Mediation specializes in divorce mediation for those in the communities of Chanhassen, Bloomington, and Richfield MN, and can answer all of these questions about the divorce mediation process and any others that you may have. Here are the answers to a few of the most frequently asked questions that our staff receives.
Duration of Process: You can expect the divorce mediation process to take approximately 3-4 two hours sessions. These sessions are generally held a few weeks apart, so on average the divorce mediation process takes 6-8 weeks to complete. During these sessions, you will solve important issues like dividing property, assets, and debts, determining appropriate child/spousal support payments and a reasonable custody agreement. Divorce mediation takes significantly less time than proceeding through the traditional court system to settle your divorce.
Cost: Mediation is less expensive than a court battle, both financially and emotionally. In mediation, both parties do not have to hire expensive lawyers, which is a significant cost savings. A court proceeding often costs between two and ten times more than the divorce mediation process.
Neutrality: When you decide to pursue mediation to settle your divorce, you will partner with a divorce mediator, who functions as a neutral third party. Johnson Mediation's team is trained to help Minnesota couples resolve the important (and complex) issues in their divorce. The mediator's job is to facilitate communication between the parties by making sure each party is given an uninterrupted time to speak. They are asking a party to restate or explain a point when necessary, and asking clarifying questions to make communication clear. It is important to understand that your mediator is not a decision maker but is always neutral, looking for areas of compromise and common ground. Decisions are always made by the participants.
Divorce Mediation Services
Jeff Johnson of Johnson Mediation is a state qualified neutral mediator, and has worked with couples in the Minnesota area for many years. Jeff has been through a divorce himself and lends his training and personal experience to couples who are hoping to find resolution via mediation. For more information, or to schedule a free consultation, call Johnson Mediation at (952) 401-7599.