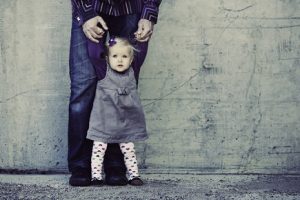 Once you have kids, your life gets much richer and more complicated. As parents, you are permanently connected to your spouse even if you decide to separate or divorce down the road. This decision can be extremely difficult and stressful on every member of the family. Johnson Mediation offers a wide variety of parenting support and divorce mediation services that can help you navigate your divorce while protecting your kids. We are currently doing online sessions. Depending on your circumstances and needs, you could benefit from one or more of the following services:
Virtual Divorce Mediation: Rather than rely on the court system to decide how to divide your property and how your children spend their time, you can work with a trained mediator to resolve these issues on your own. Mediation empowers you to make decisions that are in the best interests of you and your children and can be used even after a divorce is final to resolve co-parenting issues that come up down the road. Divorce mediation is also much less expensive and less time consuming than litigation.
Divorce Coaching: Divorce is difficult and a divorce coach can work one on one with you to process all of the issues that you are facing including how to manage your emotions, what different options you have throughout the divorce process, and how to plan for your future.
Parenting Support Services: Jeff Johnson, founder of Johnson Mediation is able to offer parenting consulting services, parenting time expediter services, and early neutral evaluations for families who need help sorting out parenting time, discipline, education issues, and many others. Jeff can speak with you in more detail about these issues so that you can decide what might be the best fit for your situation.
Family Focused Divorce in Minnesota
The team at Johnson Mediation works hard to ensure that you have a partner in the divorce process. Jeff has been through a difficult divorce himself, so he brings understanding and compassion to the process. Each divorce is unique, but Jeff finds that you can navigate divorce more easily when you have the support that you need. He can help determine what services will be right for your situation. Divorce can be handled in a way to minimize the pain and hurt of your children. This often works best when you are able to find common ground and ways to compromise, showing your kids firsthand that you two can still work together. For more information or to set up a time to talk to Jeff, call 952-401-7599.