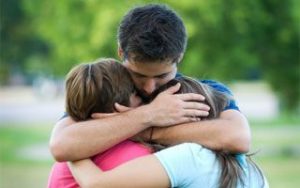 For some, divorce is one of the hardest things they ever have to do. When you're going through a divorce, no matter what your feelings may be about the situation, it's an emotionally draining, financially taxing, and time-consuming process – unless you have help. At Johnson Mediation, we specialize in helping anyone going through a divorce not only get through it as quickly and affordably as possible, but also get through it with a positive outlook for the future. When you work with our Chanhassen divorce coaching expert, you'll be able to talk through issues regarding the legal divorce process, your own feelings about the divorce, accomplishing your personal goals after your divorce, and more. We want you to feel comfortable and ensure you get exactly the help that's right for you, so if you're looking for local divorce coaching to help make your life easier in this trying time, look no further.
Legal Assistance During Divorce
For some, the legal jargon is the least challenging part of the divorce process because the emotional struggles outweigh the legal hassle by a long shot. But even still, divorce is complicated. Getting it right the first time isn't always guaranteed when you're representing yourself in a divorce, and that means there's a good chance you'll end up spending more time and money on your divorce than you should. Divorce coaching can help streamline the divorce process by helping you navigate the legal issues in divorce, including helping you determine viable agreements about property division, alimony, child custody and support, and more. At every turn, your divorce coach will be there to make sure you understand all of your options and know that you're making the decisions you think are best.
Emotional Divorce Coaching Support
If you're in need of assistance managing your emotions or simply dealing with the prospect of leading a single life again, divorce coaching can help. You can learn to create achievable goals in your financial and personal life, restructure your daily life to make the transition easier, find effective ways to manage your emotions and time, and move forward to a better place after your divorce.
Attorney-Free Divorce Process
What's one of the perks of divorce coaching? A coach is not your attorney, which means you don't have to pay the costs of a divorce attorney. It also means that the legal process required to achieve your divorce is simpler and shorter. All-in-all, using divorce coaching over hiring a divorce lawyer will ensure you save yourself money, stress, time, and even some emotional anguish. If you think you could benefit from the help of divorce coaching, and you're looking  to help you navigate the legal or emotional obstacles you're facing, Johnson Mediation is here. Call today at (952) 401-7599, or email Jeff at jeff.johnson@johnson-mediation.com.