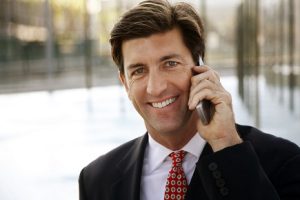 You may be surprised to learn that the Minnesota court system encourages all couples who are beginning the divorce process to use mediation instead of litigation to settle the issues between you. The legal system is backed up with cases and simply cannot schedule in a timely manner. Mediation has been proven to be an effective and efficient way to settle the terms of a divorce including child custody, division of joint property and spousal maintenance and/or child support.
Why is the court system making this recommendation? There are several important reasons:
1. Mediation allows you to be in the driver's seat for the important decisions related to your divorce, rather than leaving this in the hands of a judge. The agreements made during a mediated divorce are often more successful long-term because they are naturally matched toward a family's preferences and tailored to the best interest of the entire family.
2. Mediation is less expensive than a court battle. You will not have to pay hourly legal fees which can add thousands of dollars to the final cost of your divorce.
3. Mediation takes less time than litigation. You can often navigate the entire divorce process in a matter of 8-12 weeks, rather than waiting 6+ months for your divorce to be final when you go through the court.
4. Mediation is set up to handle issues that come up even after your divorce is final. You can use mediation to amend your child custody agreement, determine a new holiday schedule, or even to make a financial decision that you may not agree on. The court system is not set up to support families in the same way after their divorce is final.
5. Mediation can actually promote healing and allow you to move forward in a more positive and healthy way. Litigation is based on conflict – and very often that conflict only increases as the court battle rages on.
Minnesota Divorce Mediation Resources
Johnson Mediation has been working with couples in the Minnesota area who are ready to move toward divorce. We provide comprehensive divorce support services that includes divorce mediation, parenting support services, divorce coaching and even post-divorce mediation. We can work with you to navigate each and every stage of your divorce and help you heal and move forward with your life. For more information about how you can take advantage of divorce mediation services in Minnesota, give us a call at 952-401-7599. We offer free consultations so that you can ask questions and make sure that mediation is right for your situation.