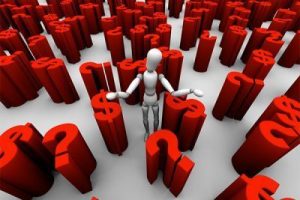 Divorce is a difficult and life altering event – it can have a long-term impact on your family, your daily life and your finances. There are both emotional and financial costs of divorce that cannot be avoided all together, but partnering with the team at Johnson Mediation can help you make decisions during the process that minimizes the financial damage. Here are some tips for protecting your finances during the divorce process:
1. Choose your divorce process: Deciding to settle your divorce with mediation rather than litigation will save you thousands of dollars. You may not realize it, but a mediator can settle all aspects of your divorce from division of property and child custody agreements to deciding whether or not spousal maintenance or child support is necessary. Rather than paying hourly rates for lawyers and going in front of a judge, your mediator will schedule 3-4 two-hour mediation sessions at your convenience and guide you through every step of the process.
2. Gather and organize your financial documents: You do not need to pay for someone else to review and organize your financial documents before you begin your divorce proceedings. The more that you can do on your own, the less financial impact on you and your family.
3. Think ahead about dividing joint property: No one knows your belongings better than you and your ex. If you can go ahead and make a list of all of your joint property and prioritize the items that are most important to you, that can cut down on the amount of time needed for that part of the process.
4. Keep an open mind and be flexible: The key to reducing the emotional and financial impact of divorce is to keep an open mind and be flexible. This process is difficult, and it is very easy to get caught in a battle. But, when you engage in a battle, you and your kids always lose. Focusing on your future rather than the pain of your past can make decisions about your divorce easier and less conflict driven.
5. Put your kids first: If you share children with your soon-to-be ex, it is easy to say that you always put your kids first. It is important to really take steps to protect them from conflict and a long-protracted court battle. Showing your kids that you and your ex can work together and solve problems, will help keep the process moving forward in a positive way.
Conserve Financial Resources During Divorce
Johnson Mediation is a full-service divorce mediation firm that will provide you with tools, resources and support to navigate your divorce while conserving financial resources. For more information about our divorce support services, call us at 952-401-7599.